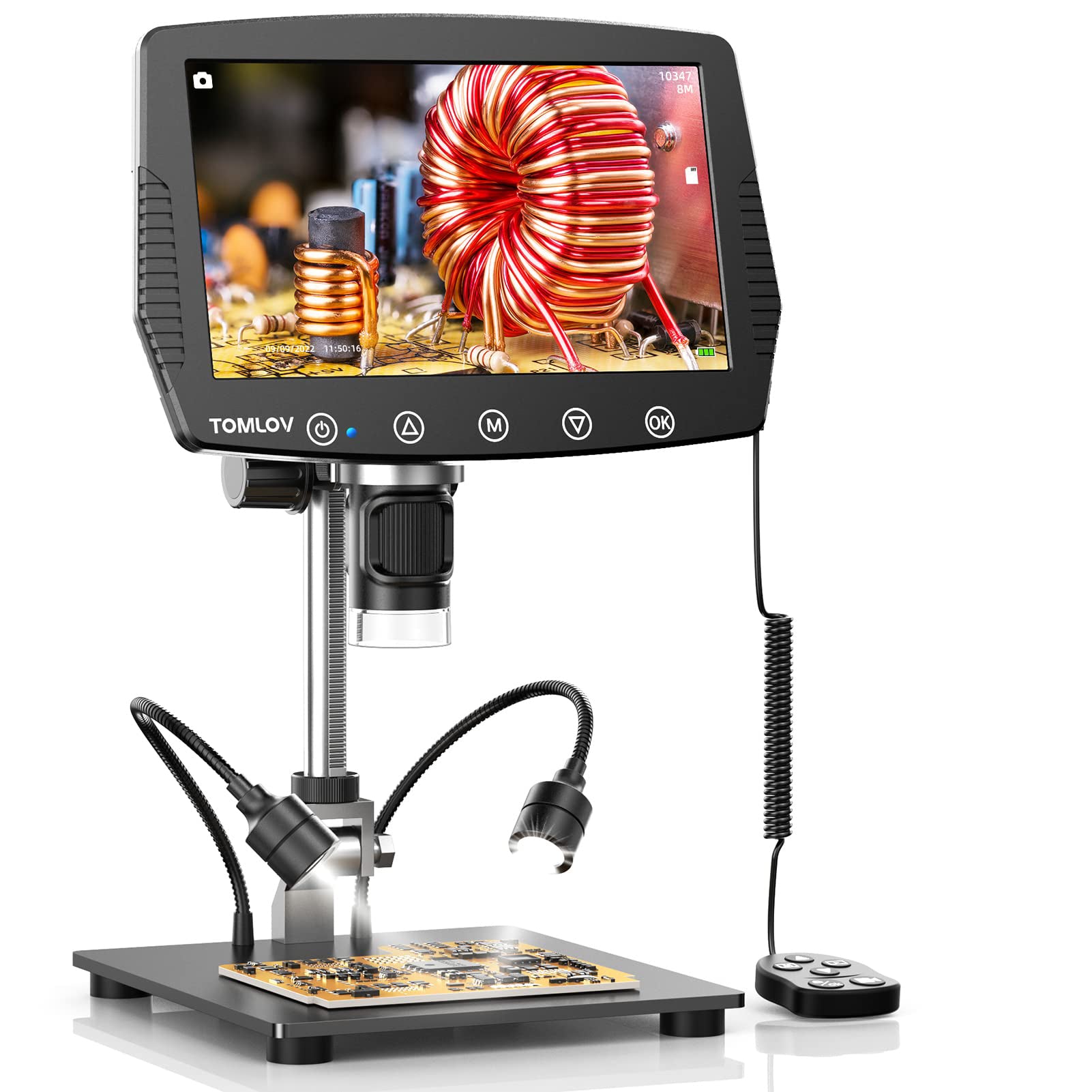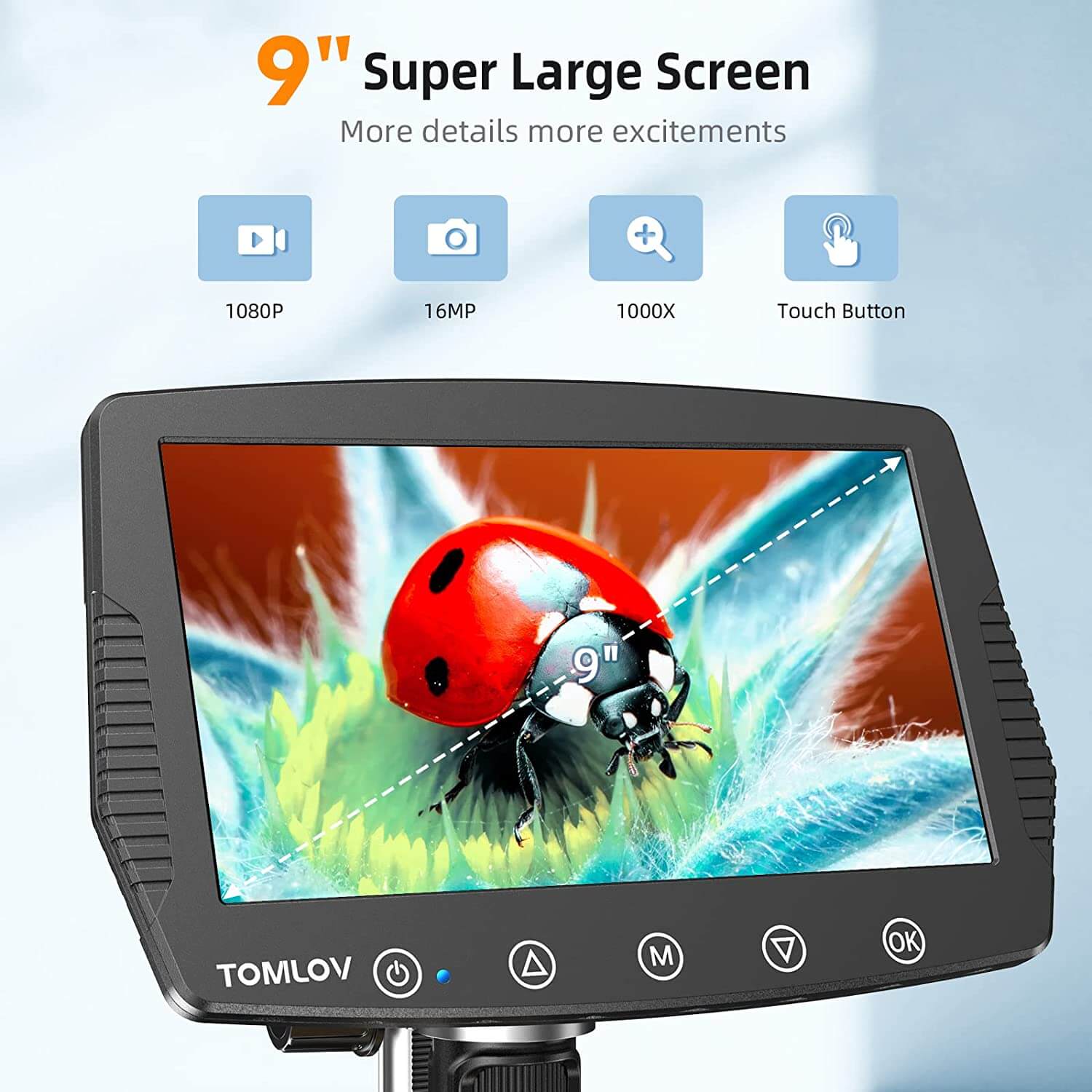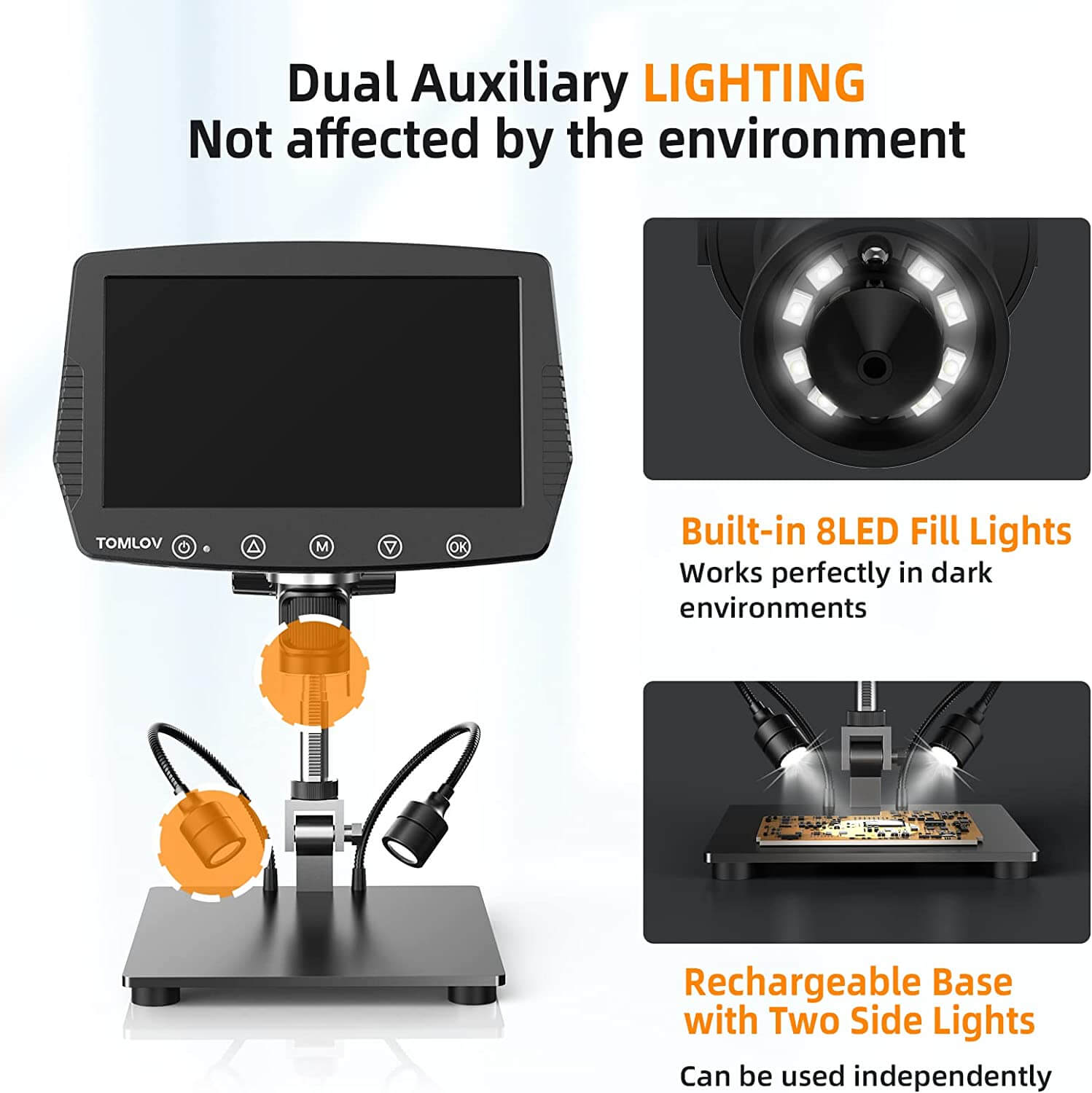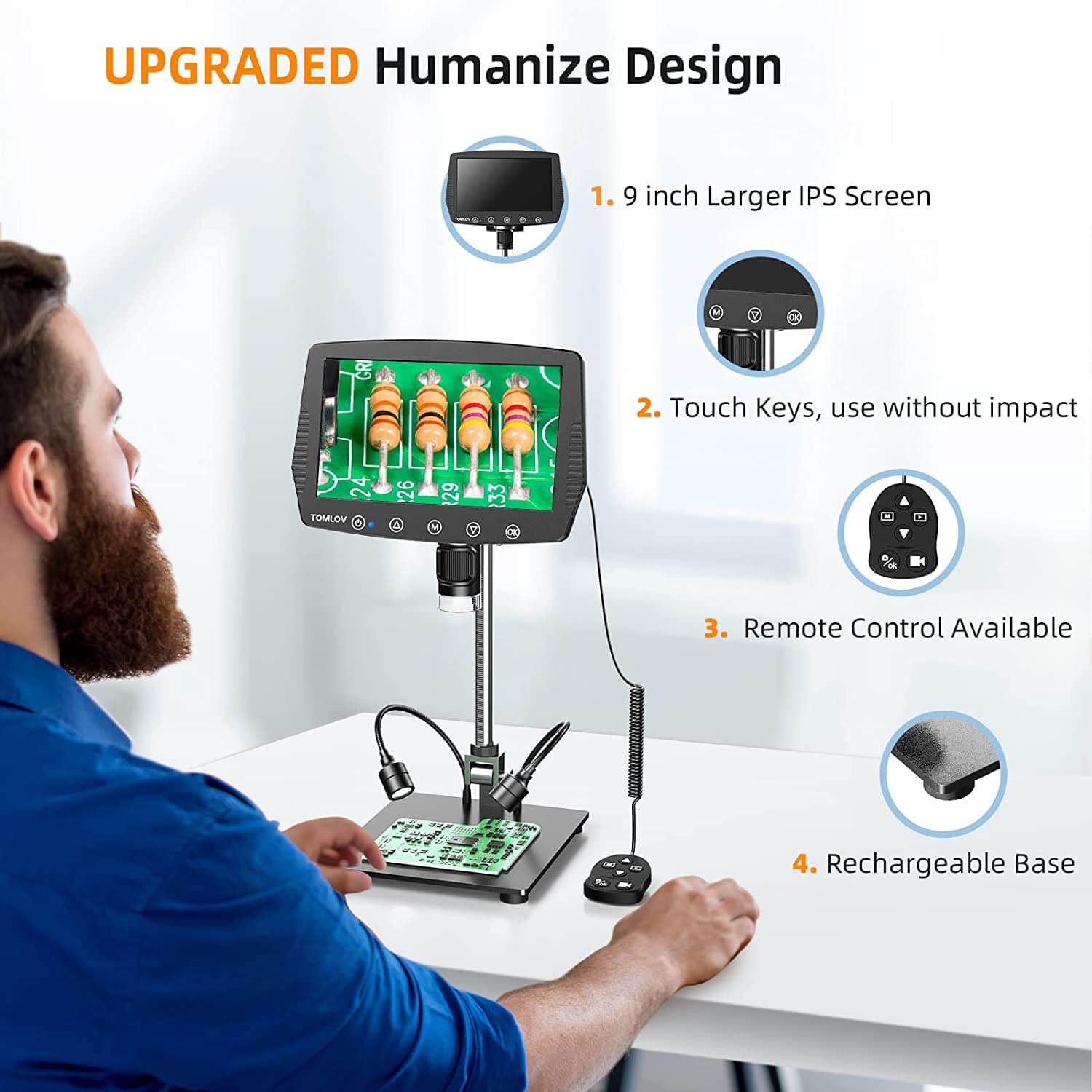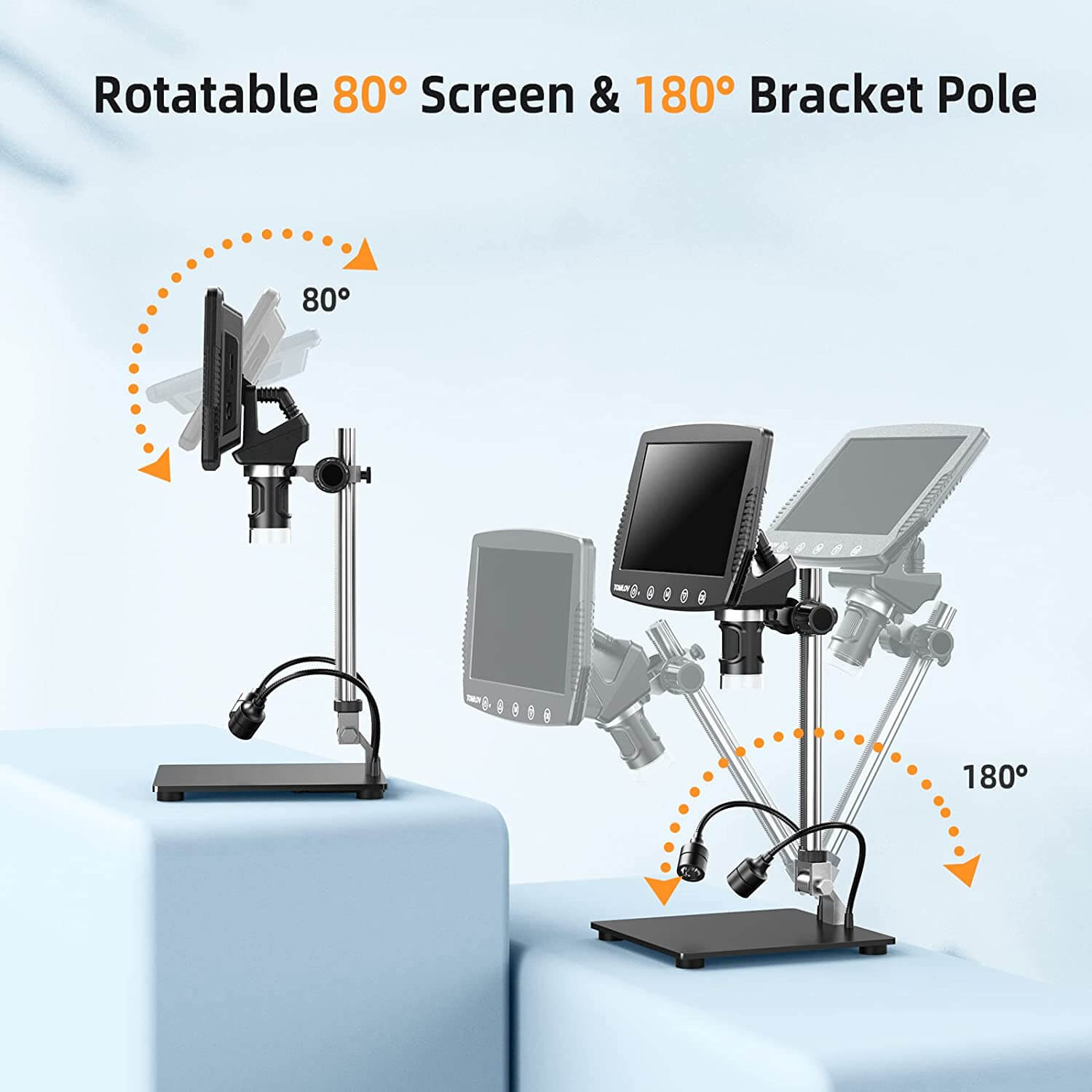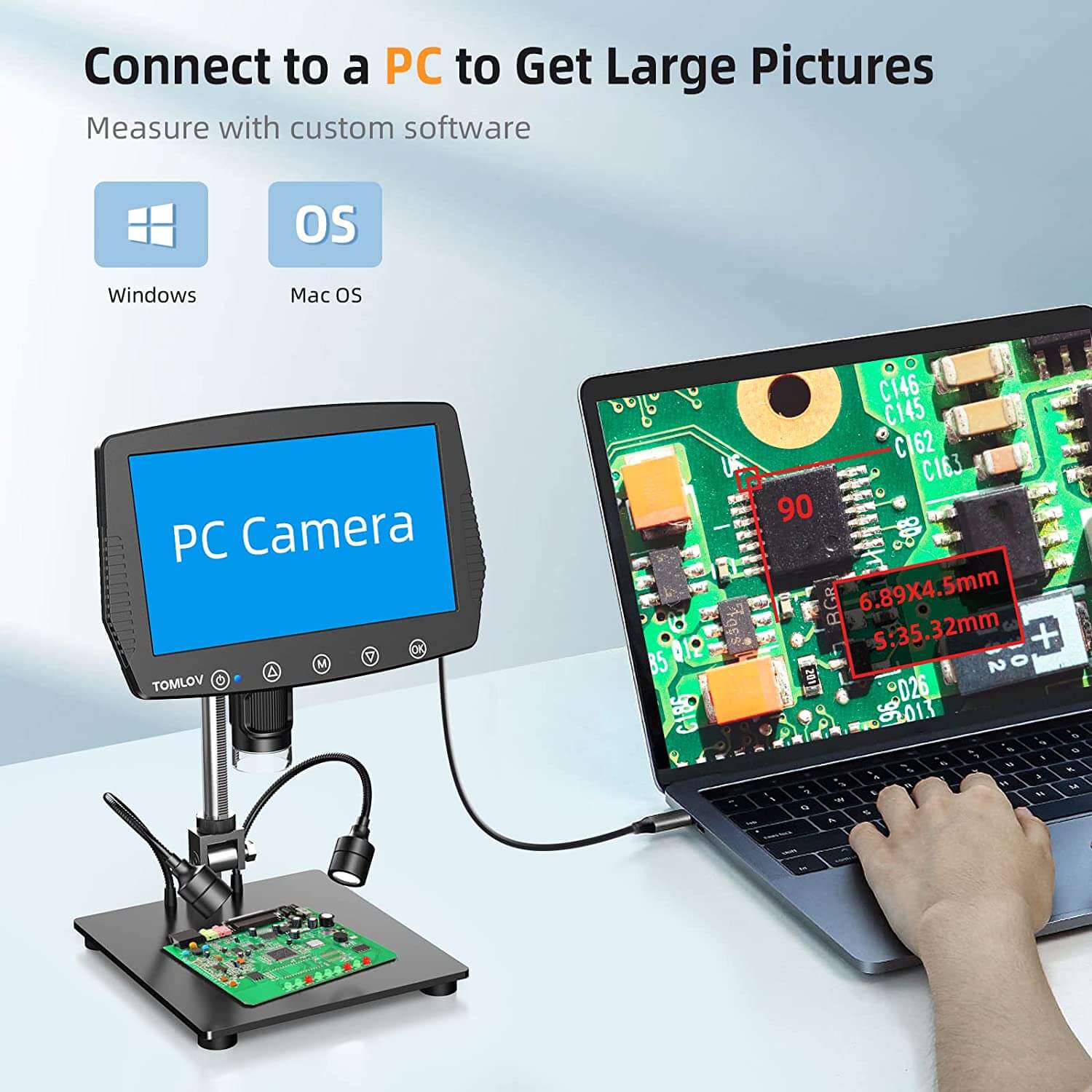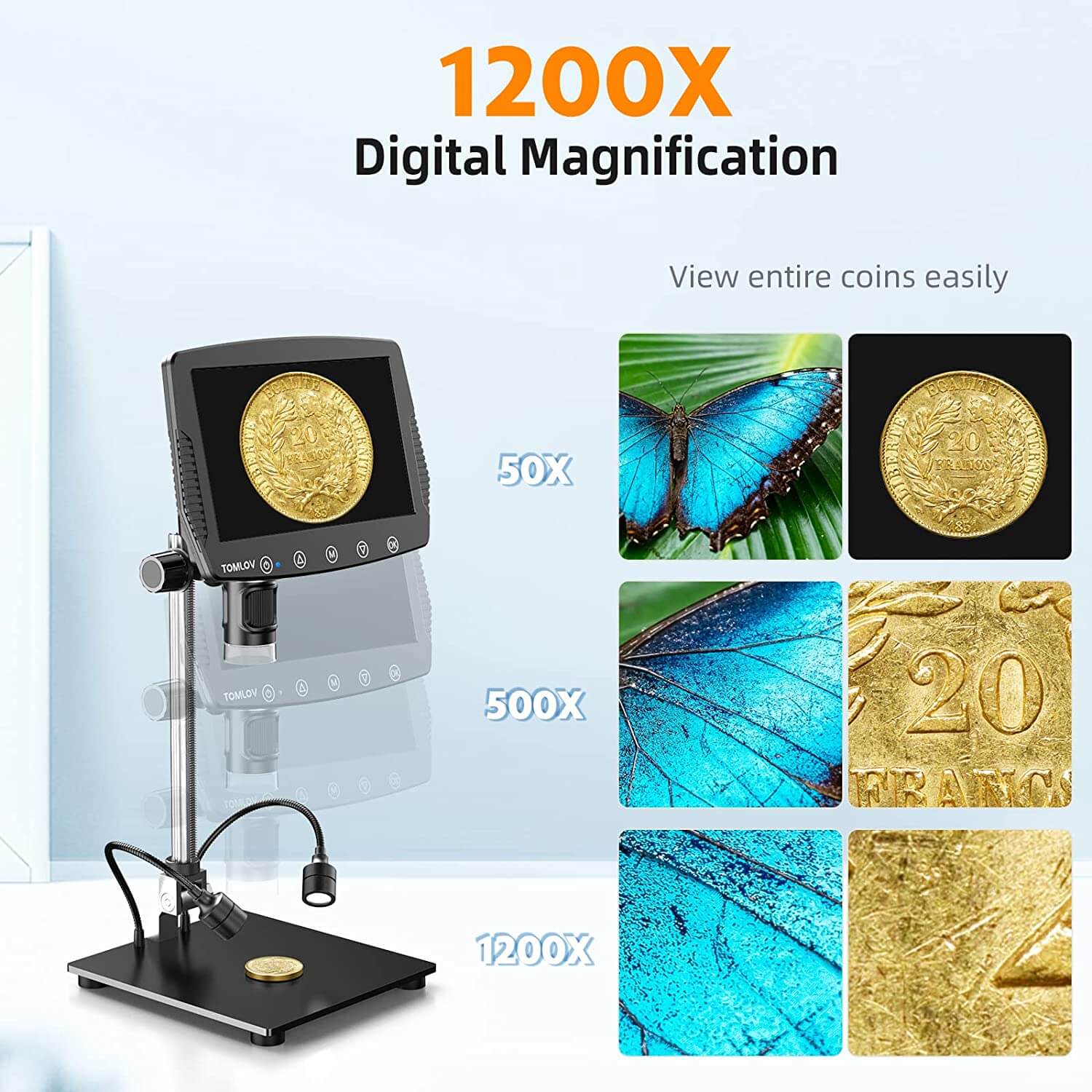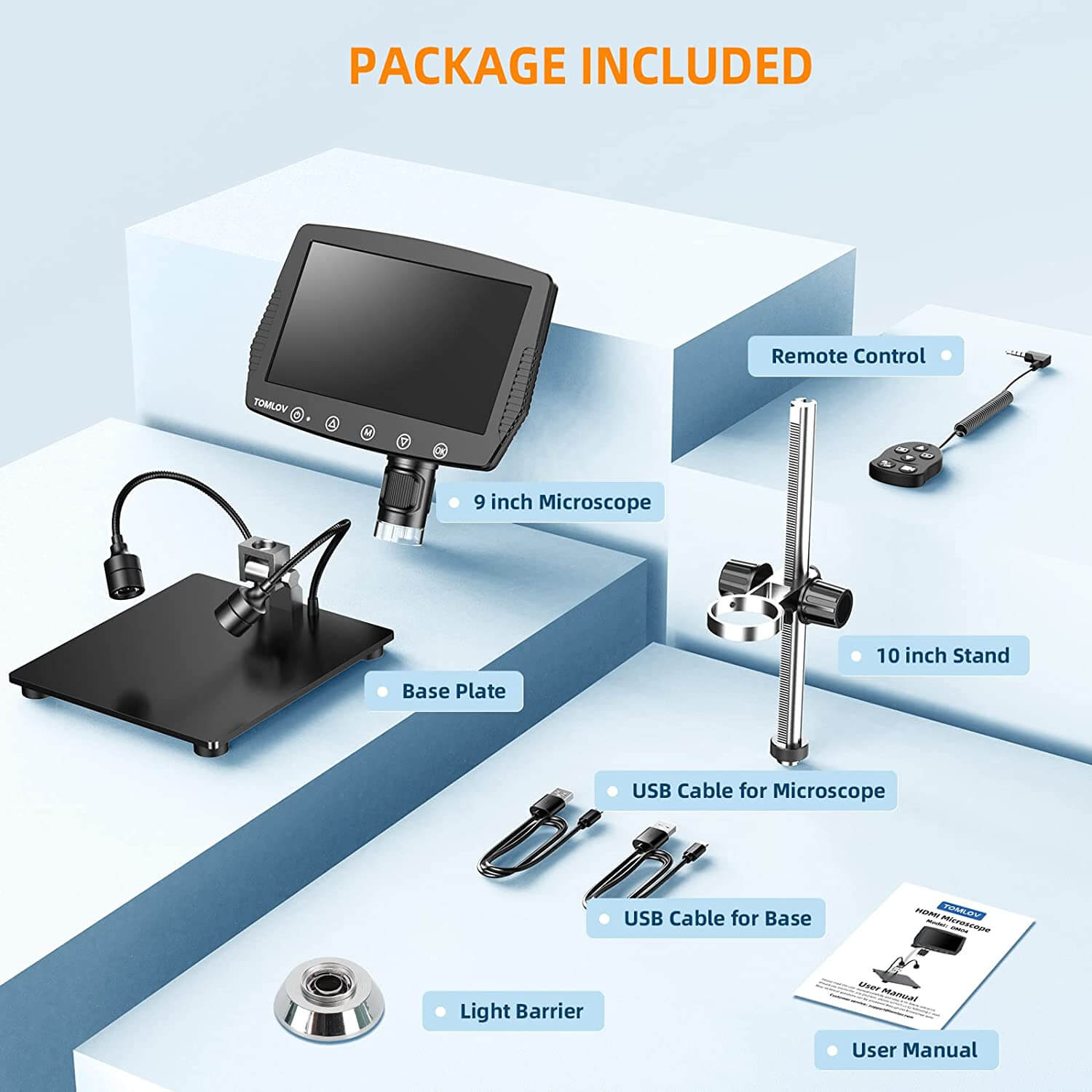 TOMLOV DM04 Digital Microscope 9 inch IPS Screen
---
9 inch Screen for More Details-The industry-leading large-size screen displays more colorful content, brings faster response speed, better picture quality and more power saving, suitable for long-term use, and the excitement will not stop.
Rechargeable Lighting System-Not just auxiliary light, now the base is also equipped with rechargeable function, you can adjust the brightness with the knobs on the screen and base, truly fully portable. Not affected by light, use anytime, anywhere.
Perfect Picture Quality is Upgraded Again-The 1200 magnification capability can meet most daily needs, capture 1080p video and 16MP pictures as you like, and make perfect records for your collection. Support a micro card up to 32GB
Touch Key Design and Remote Control-TOMLOV continues to improve the user experience, and the newly designed touch buttons allow you to operate it conveniently without affecting the imaging.
Measurement functions.-Fully compatible with windows and mac devices, file transfer and PC camera functions can be used after connection. Specially designed software allows you to use the measurement and marking functions.
Rotatable Screen & Bracket Pole-The flexible and movable design greatly expands the use space and possibilities, making it easy for you to observe various objects and choose the most suitable viewing angle for you. Equipped with 10inch telescopic stand pole, easy to view an entire coin
Versatile Product-Not only a good hand for observing collections, but also a good helper for work and family.Coin collection, circuit board repair, observation of small parts, etc. Please note that this product is not intended for medical use