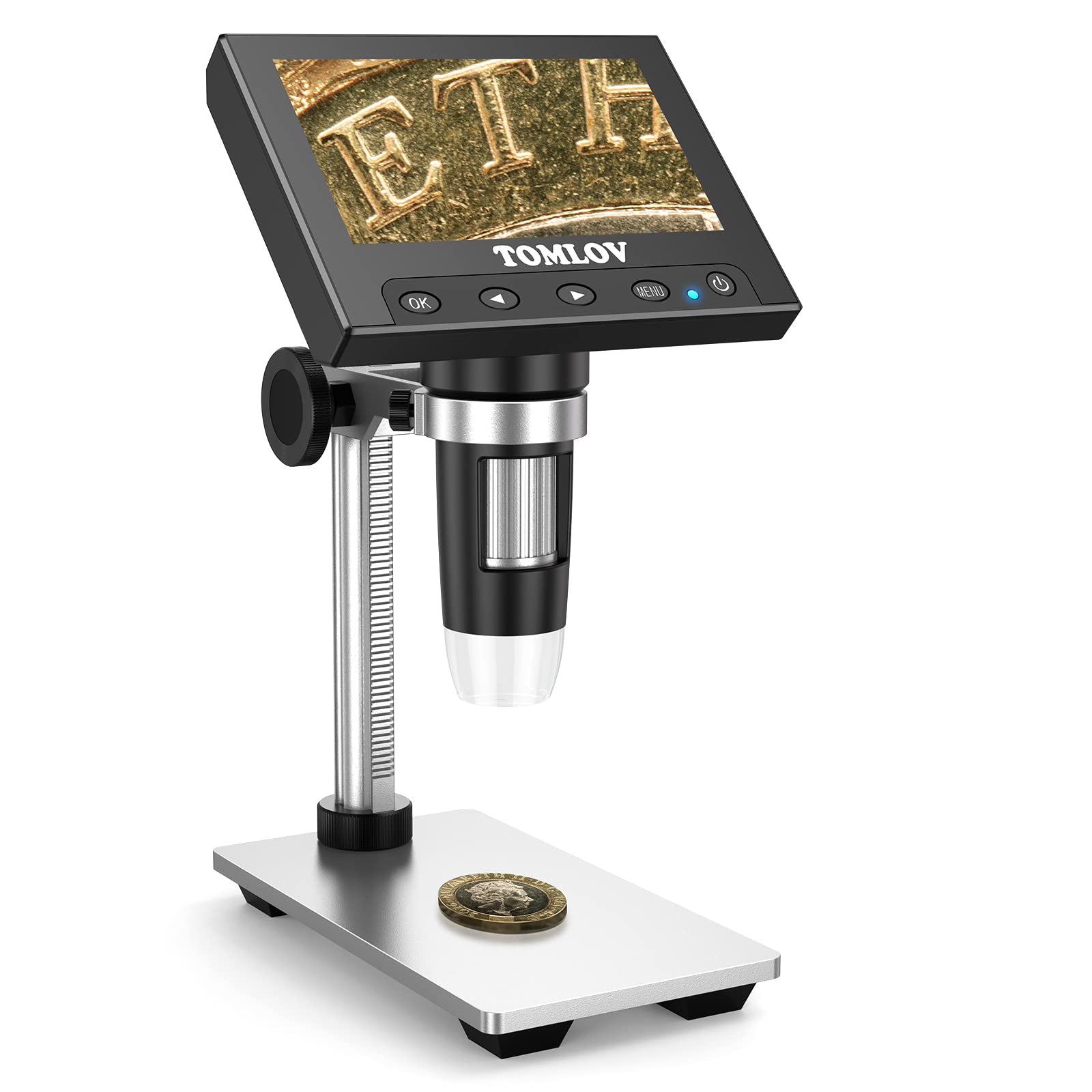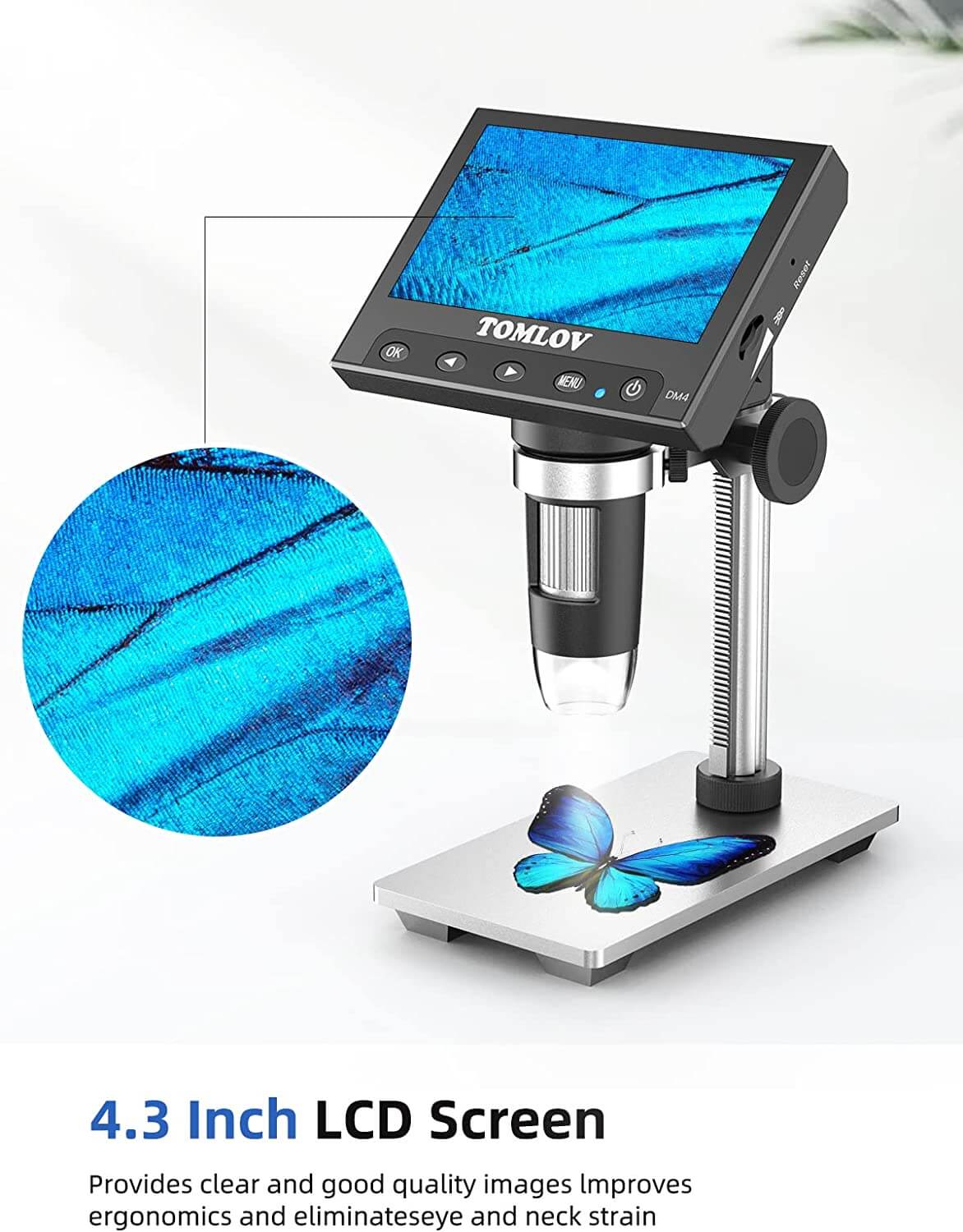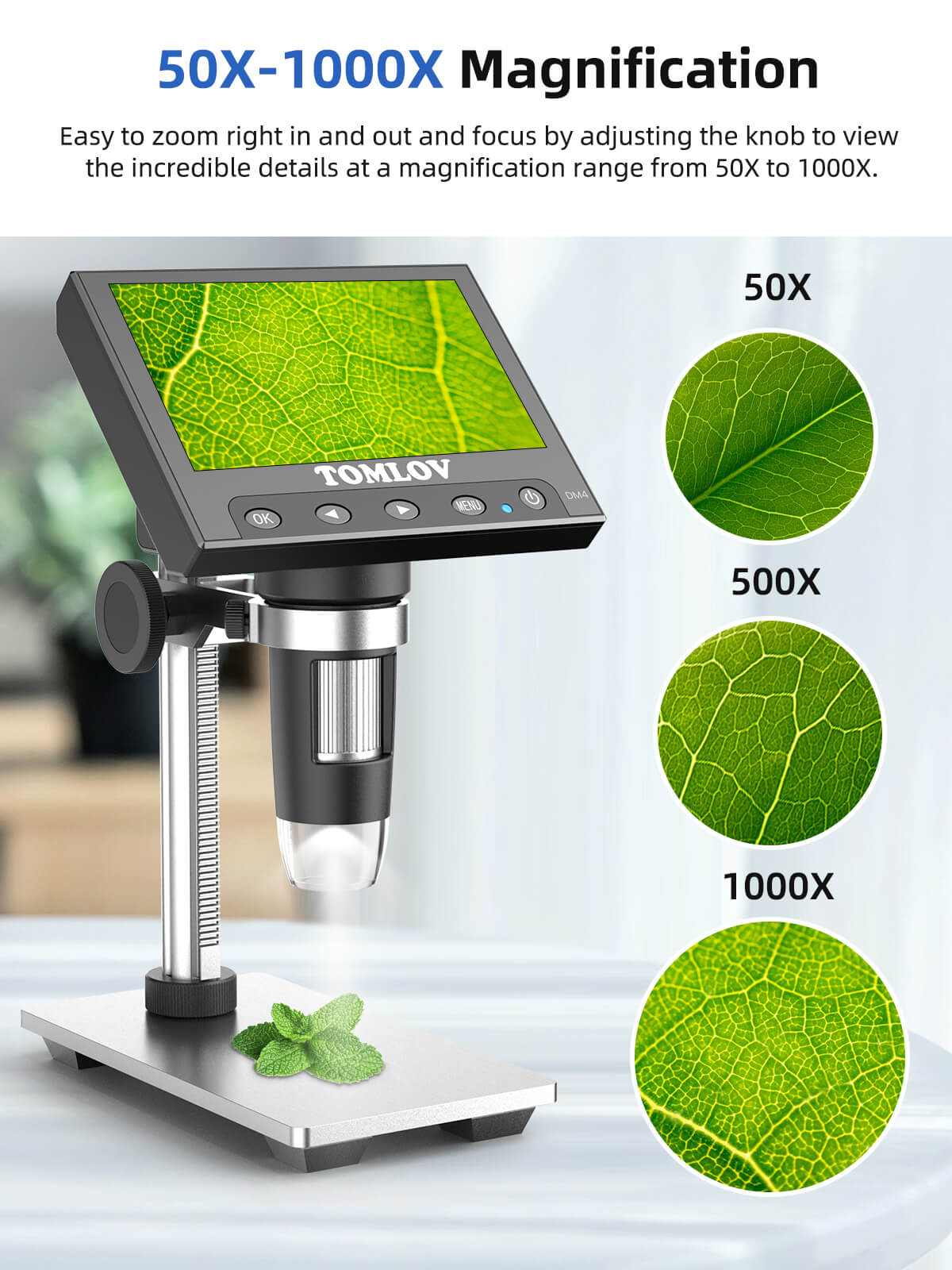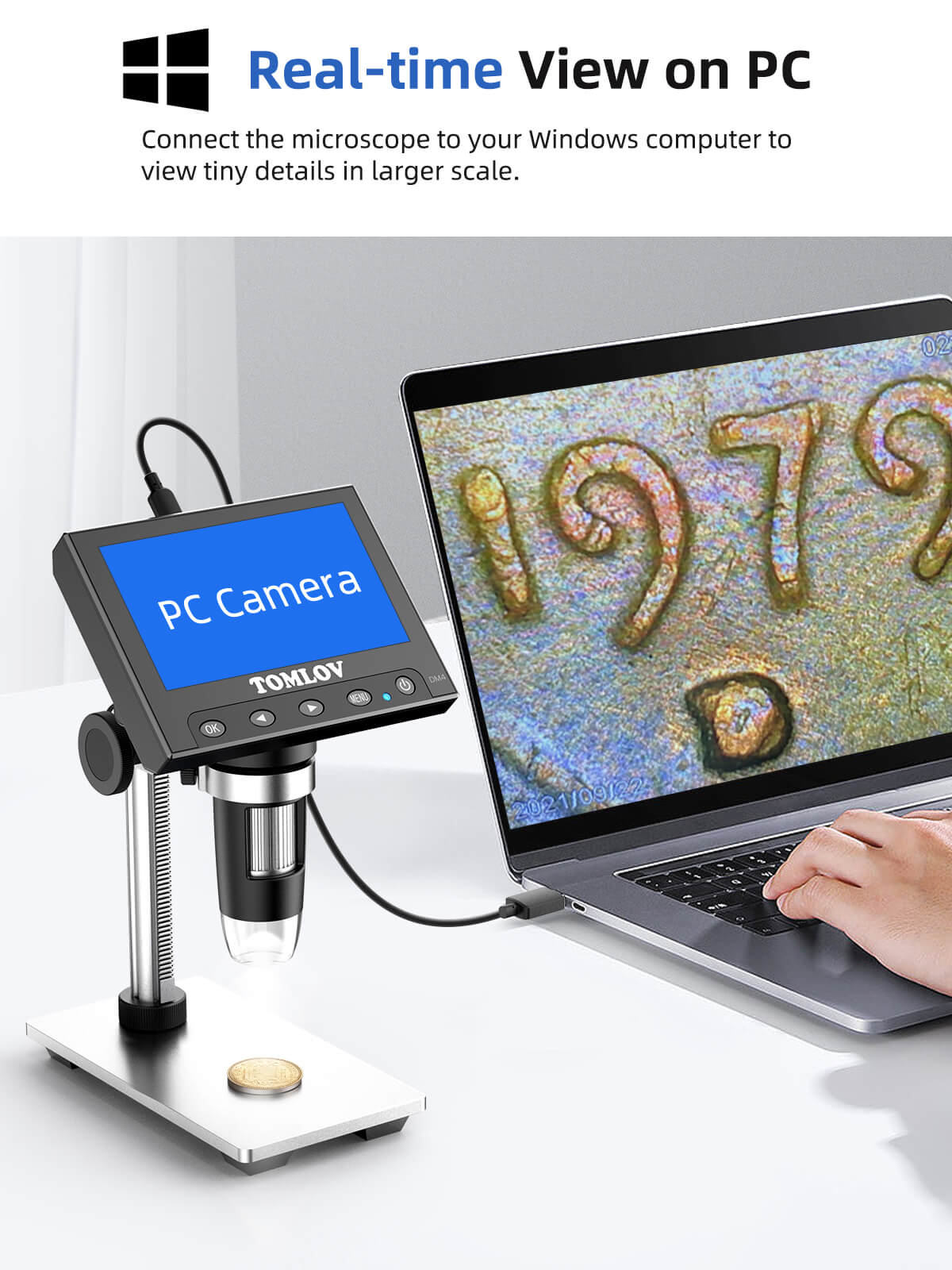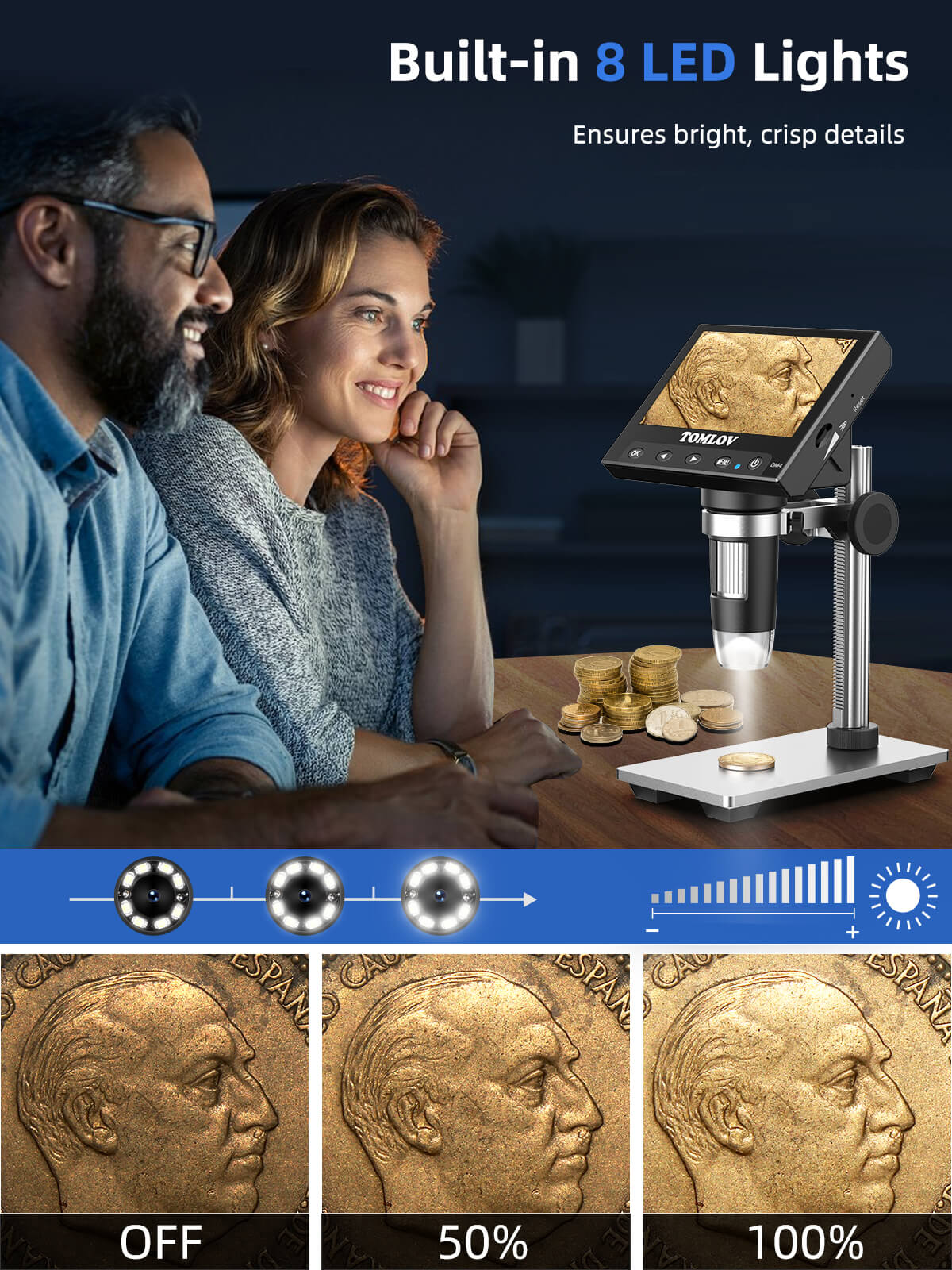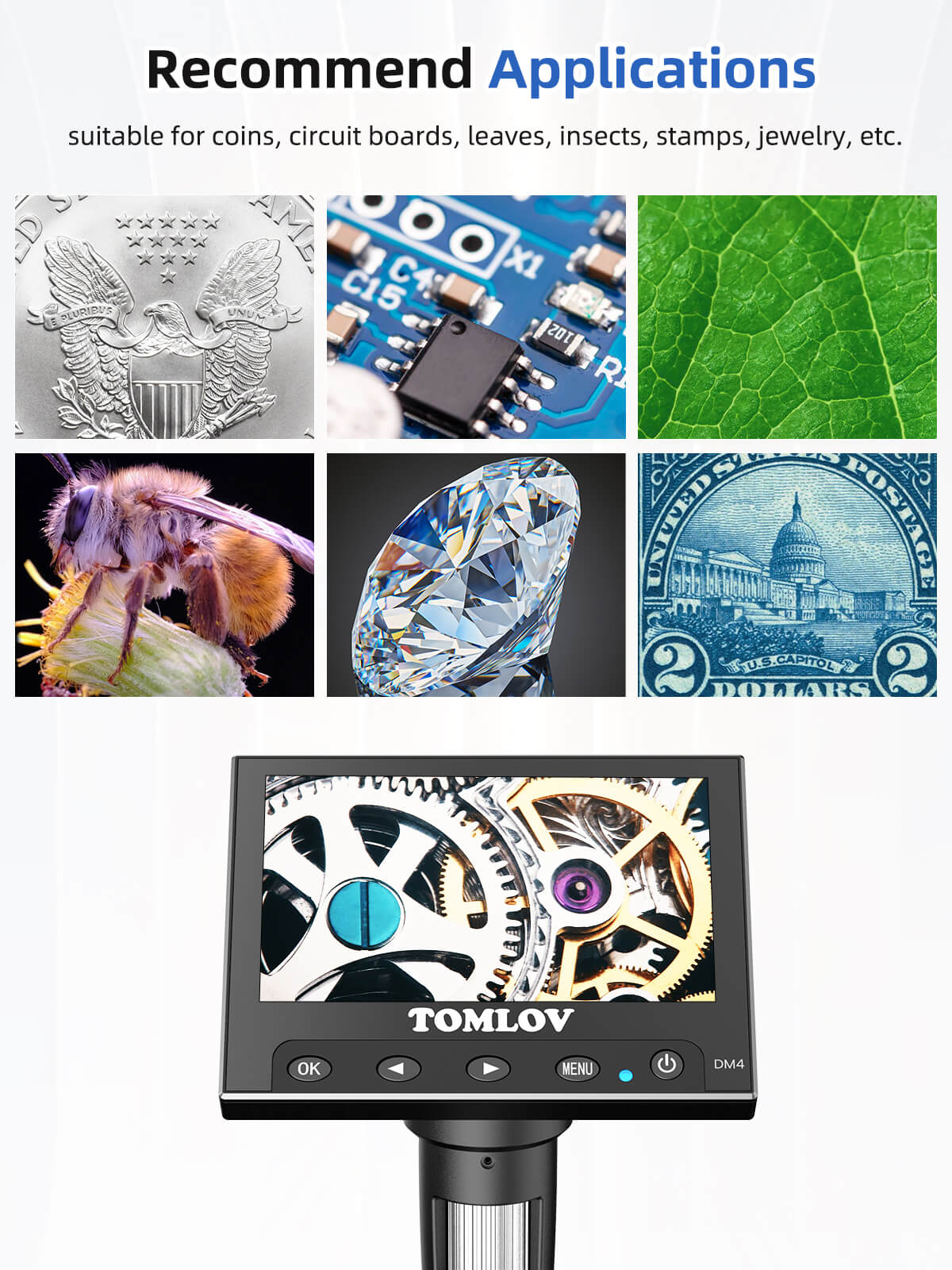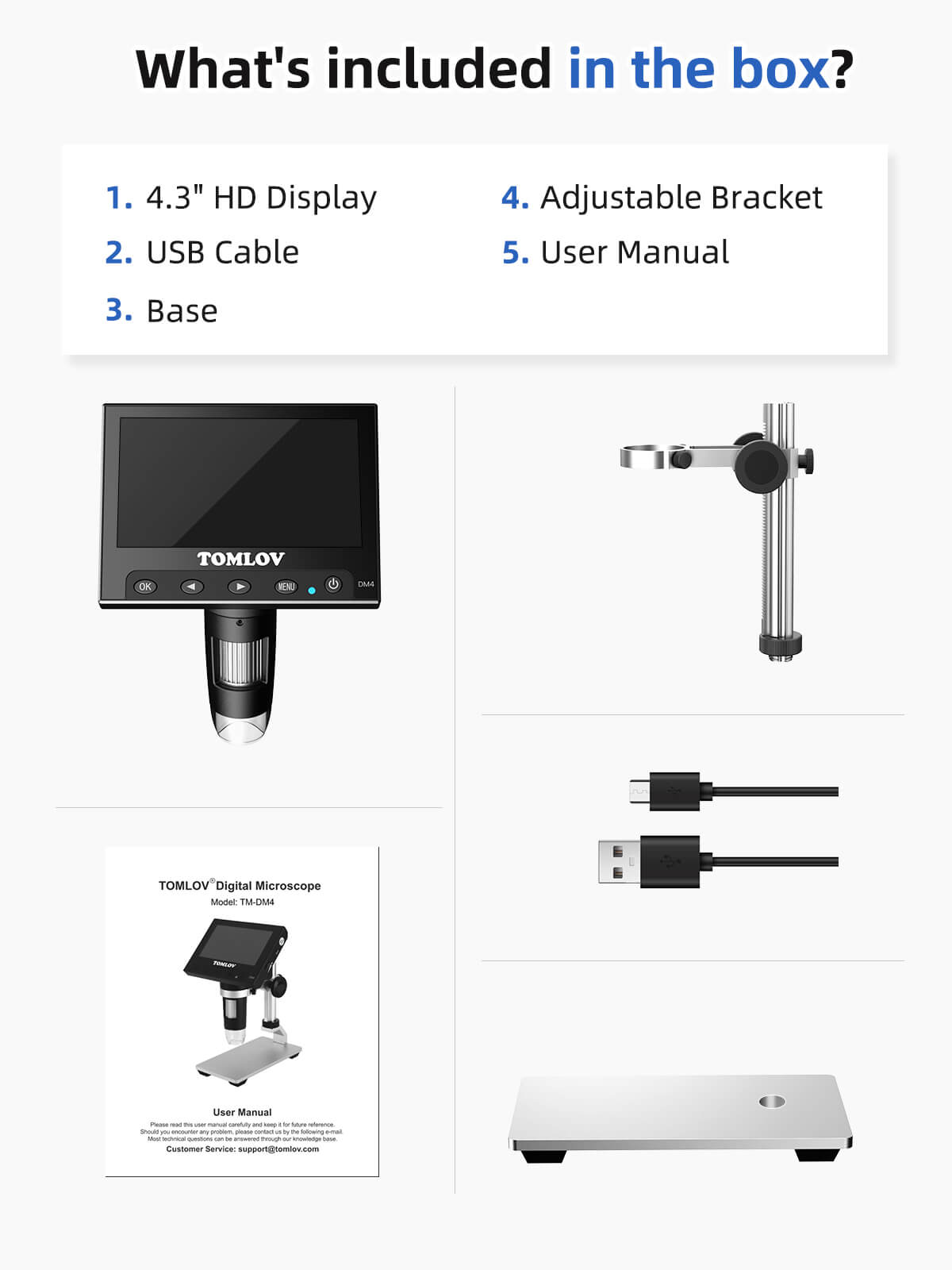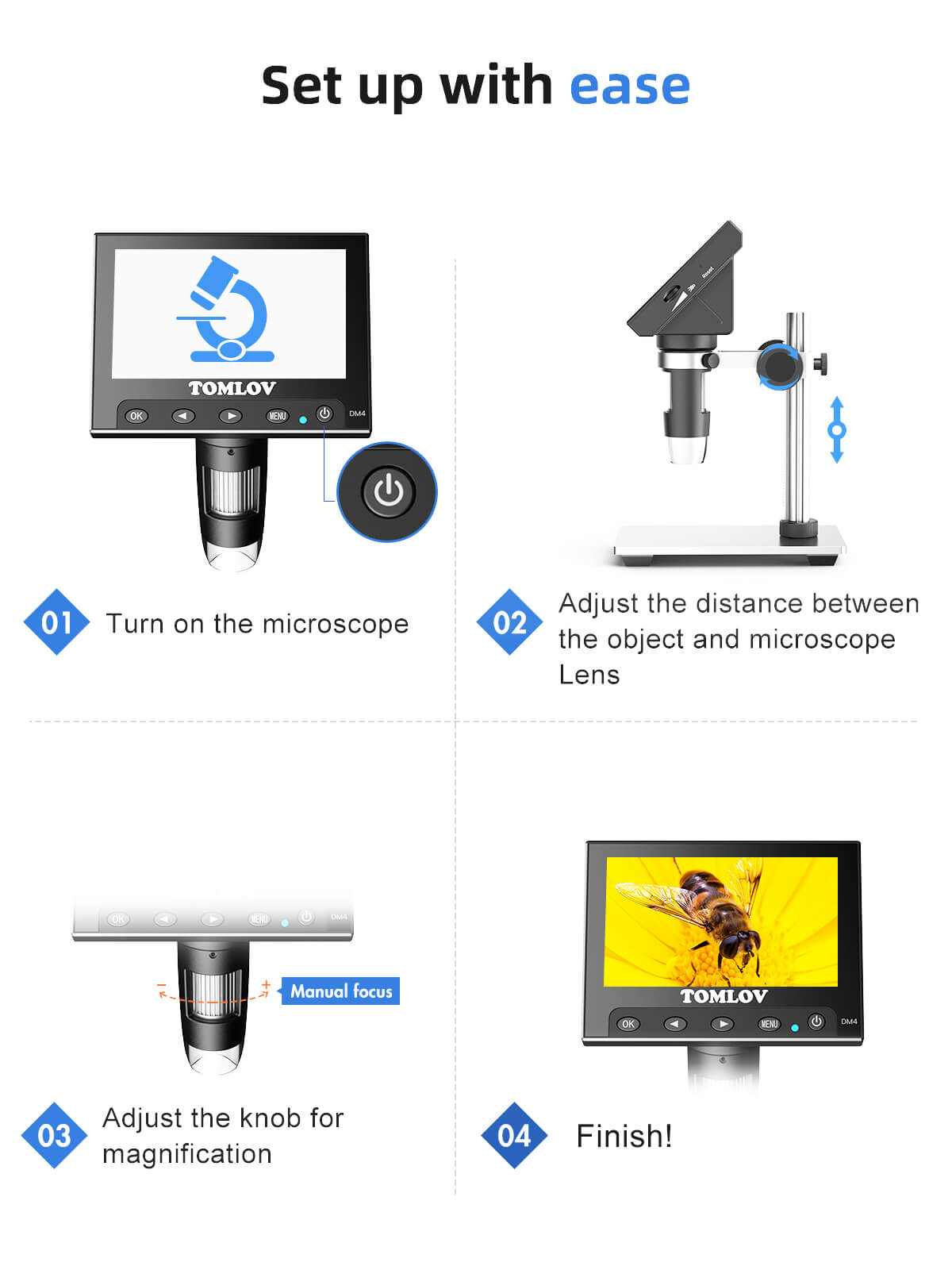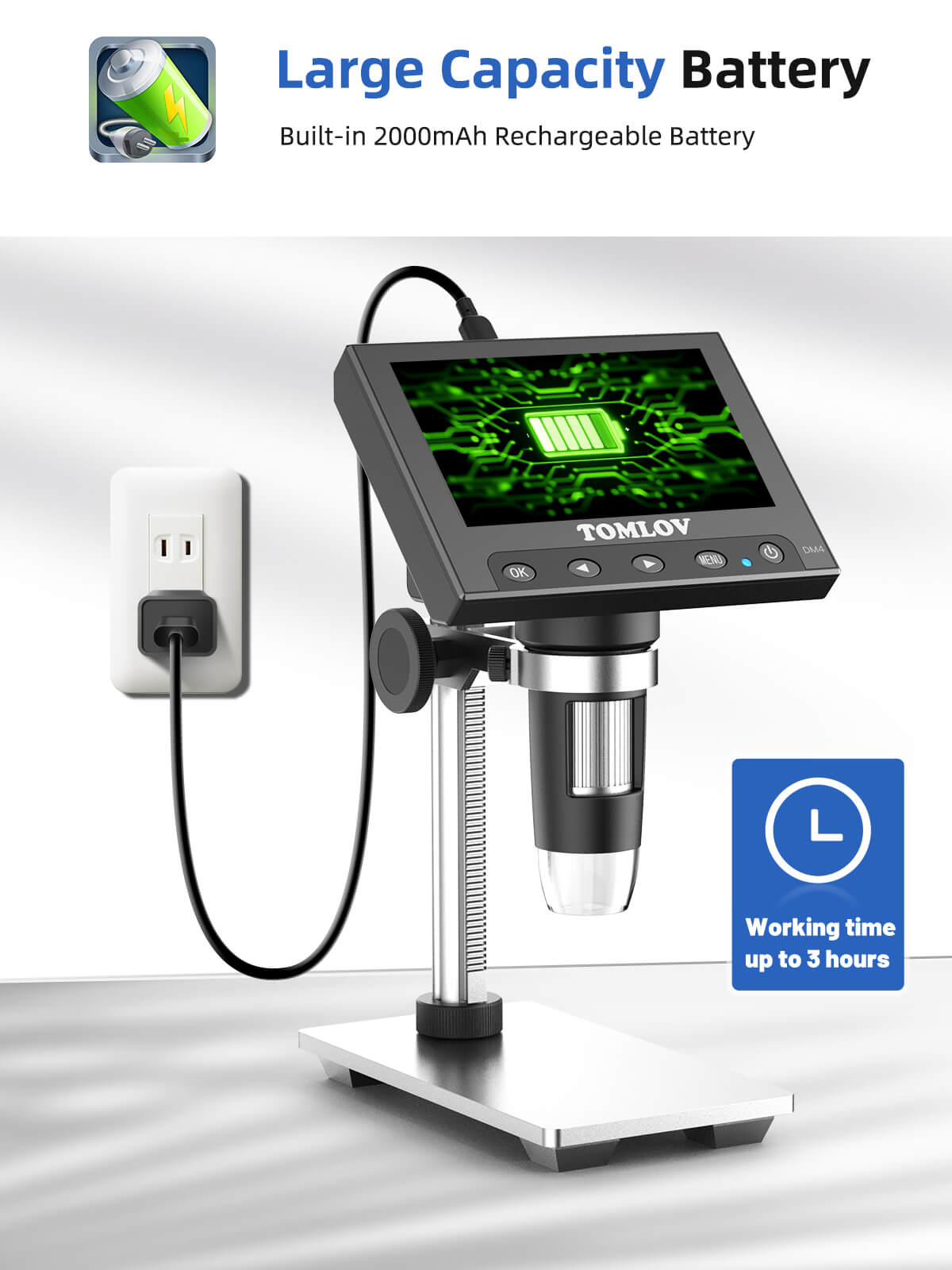 TOMLOV DM4 Coin Microscope, 4.3" LCD digital microscope
---
Tomlov microscope with 720P HD digital imaging, the 4.3 Inch LCD screen displays real-time crisp images and good quality videos in full lighted view with 8 LED fill lights.

TOMLOV DM4 allows you to zoom in and see the incredible details of observations at a magnification range from 50X to 1000X. The actual magnification differs due to the screen size, and the distance between the camera and the observations.

Supports Windows connection so you can observe on a larger scale. No extra software download is needed, just run the default Apps "Windows Camera" for Windows 10. Does NOT compatible with Mac OS.

The coin magnifier with light have built-in 8 adjustable LED lights that can adjust the brightness from dark to bright by sliding the switch, allowing you full control of the brightness to view the microscopic world with proper lighting.

Easy to assemble, focus and view tiny details. A versatile LCD digital microscope was built to inspect coins, circuit boards, plants, inserts, jewelry, stamps, etc. Ideal learning tool for adults, science-minded students, and kids.

Utilizes aluminum alloy to build the base, stand, and holder, this coin microscope offers long-term use and allows doing micro soldering or repairing printed circuit boards.