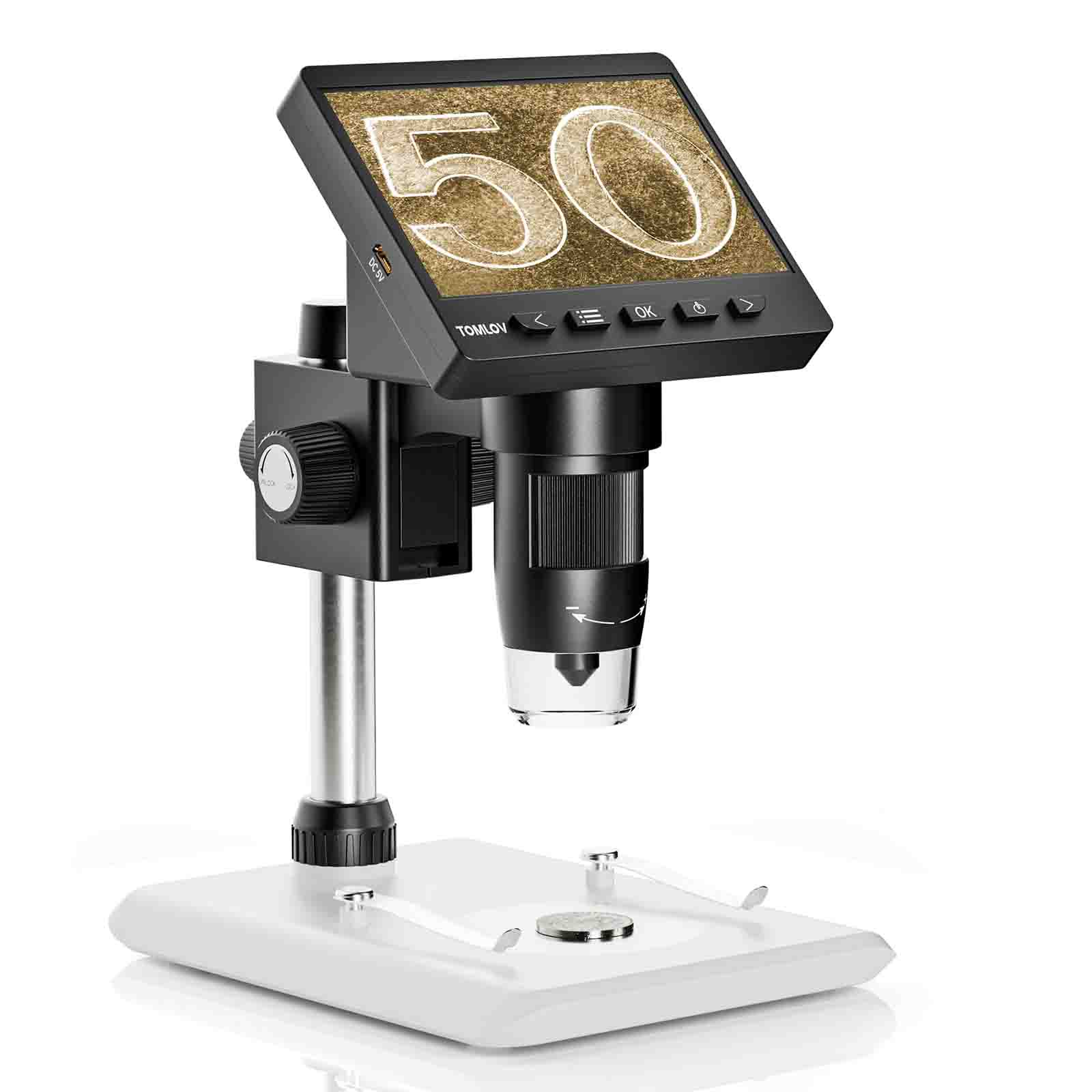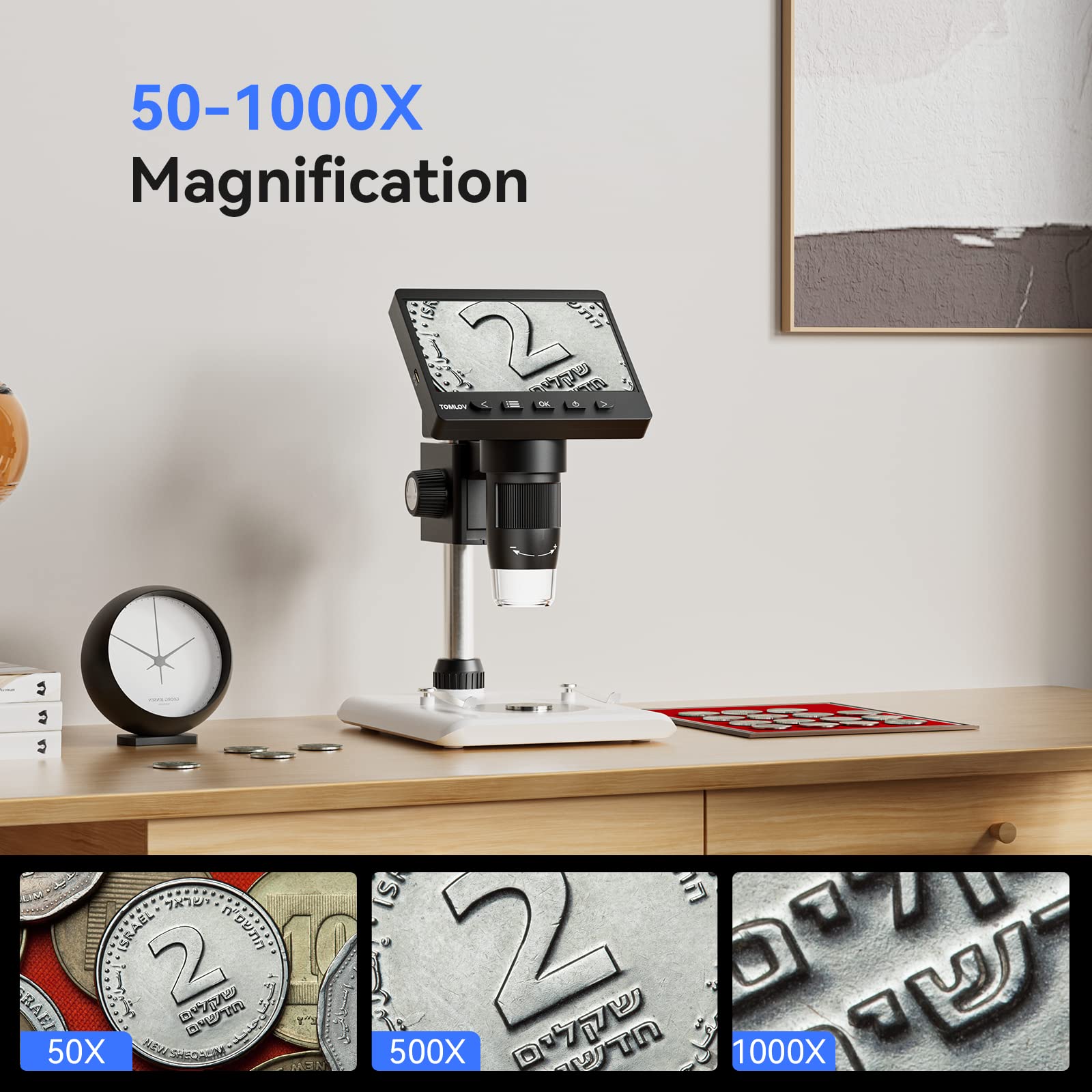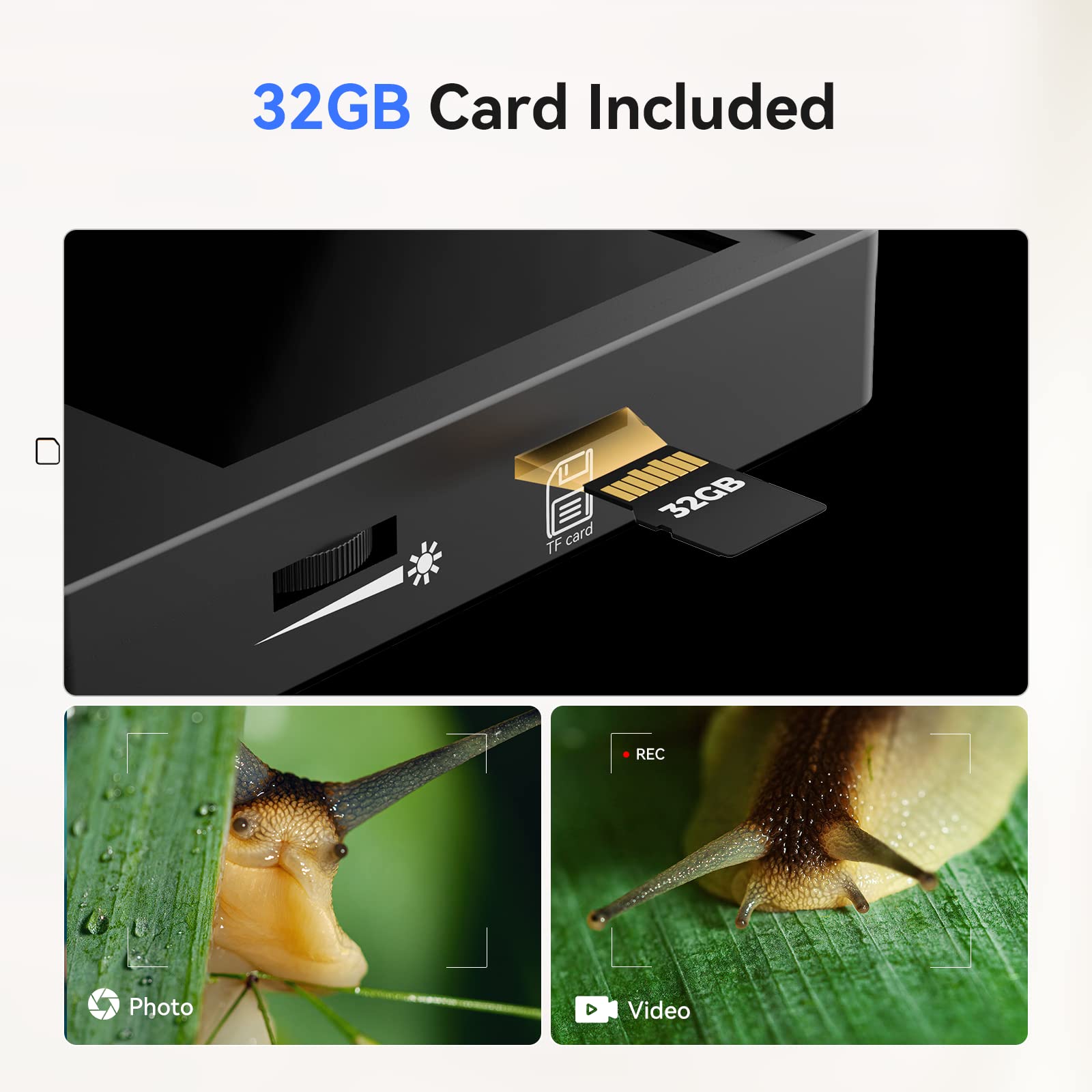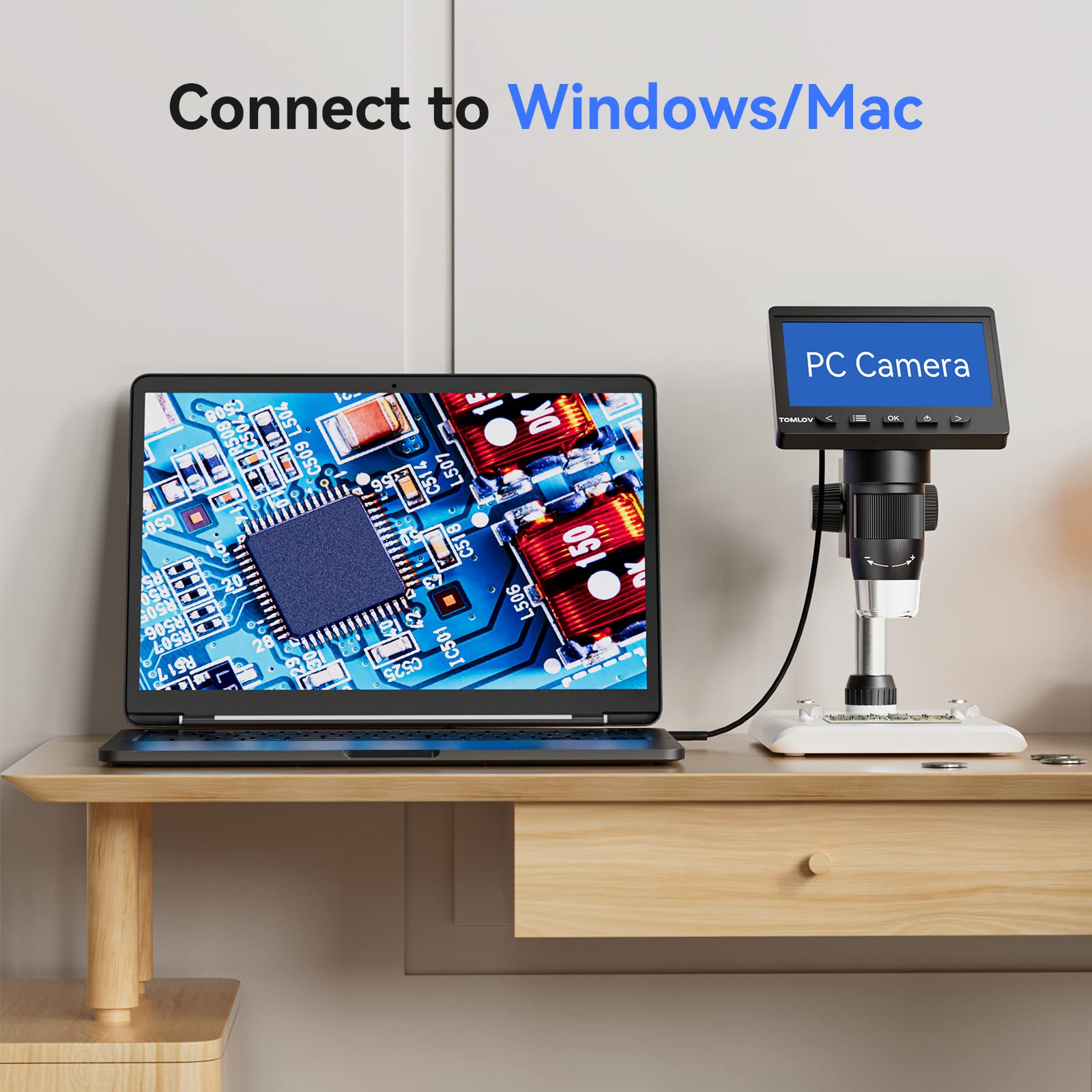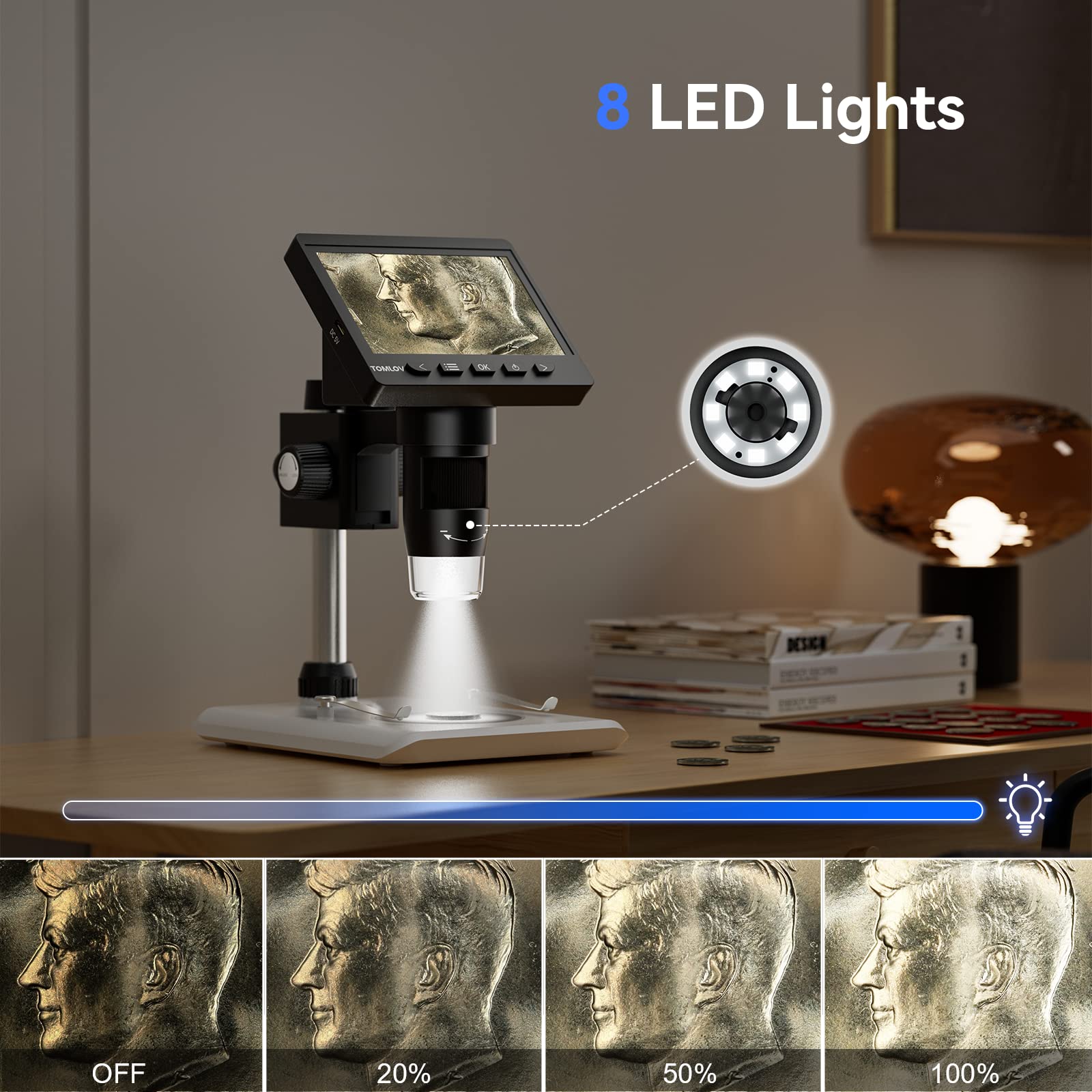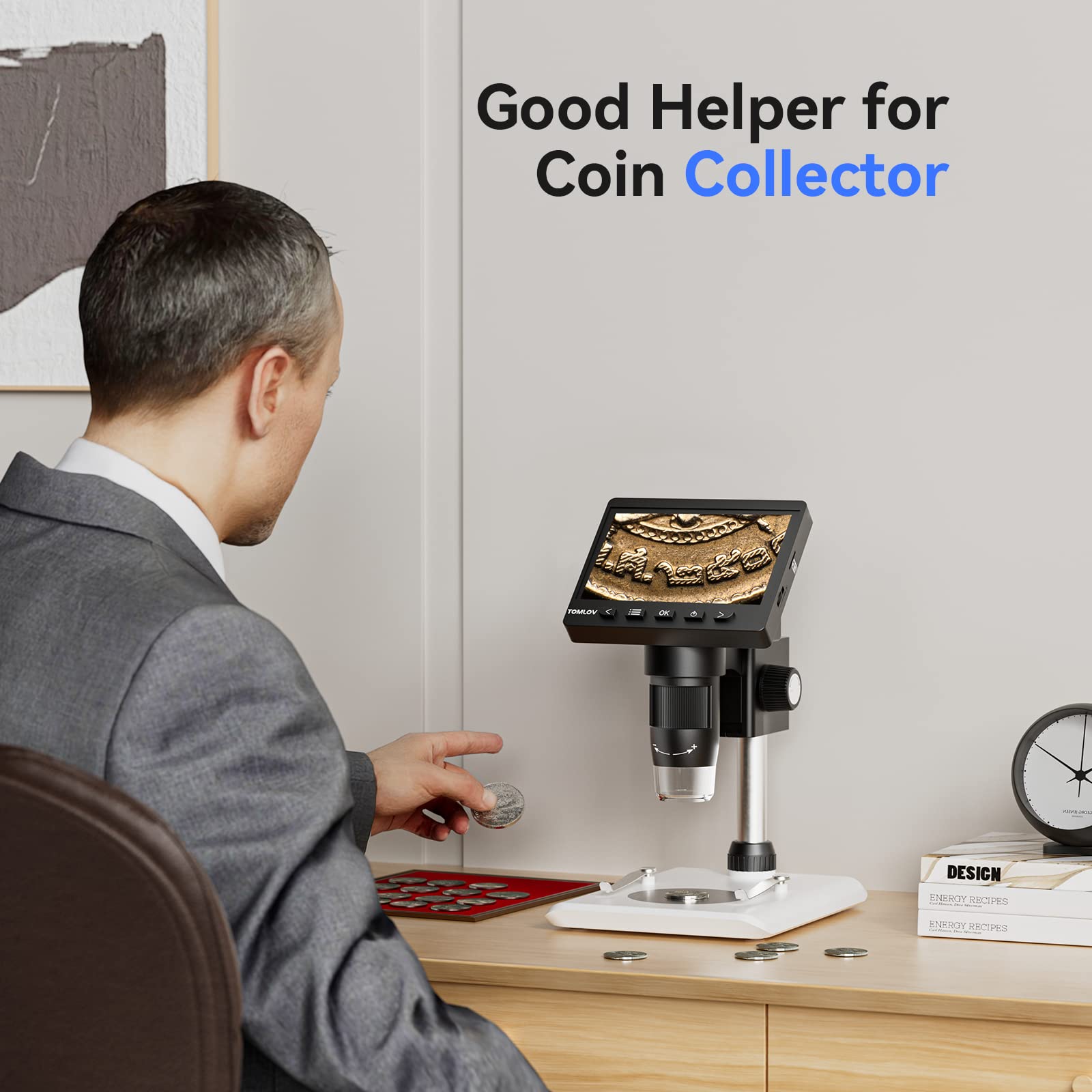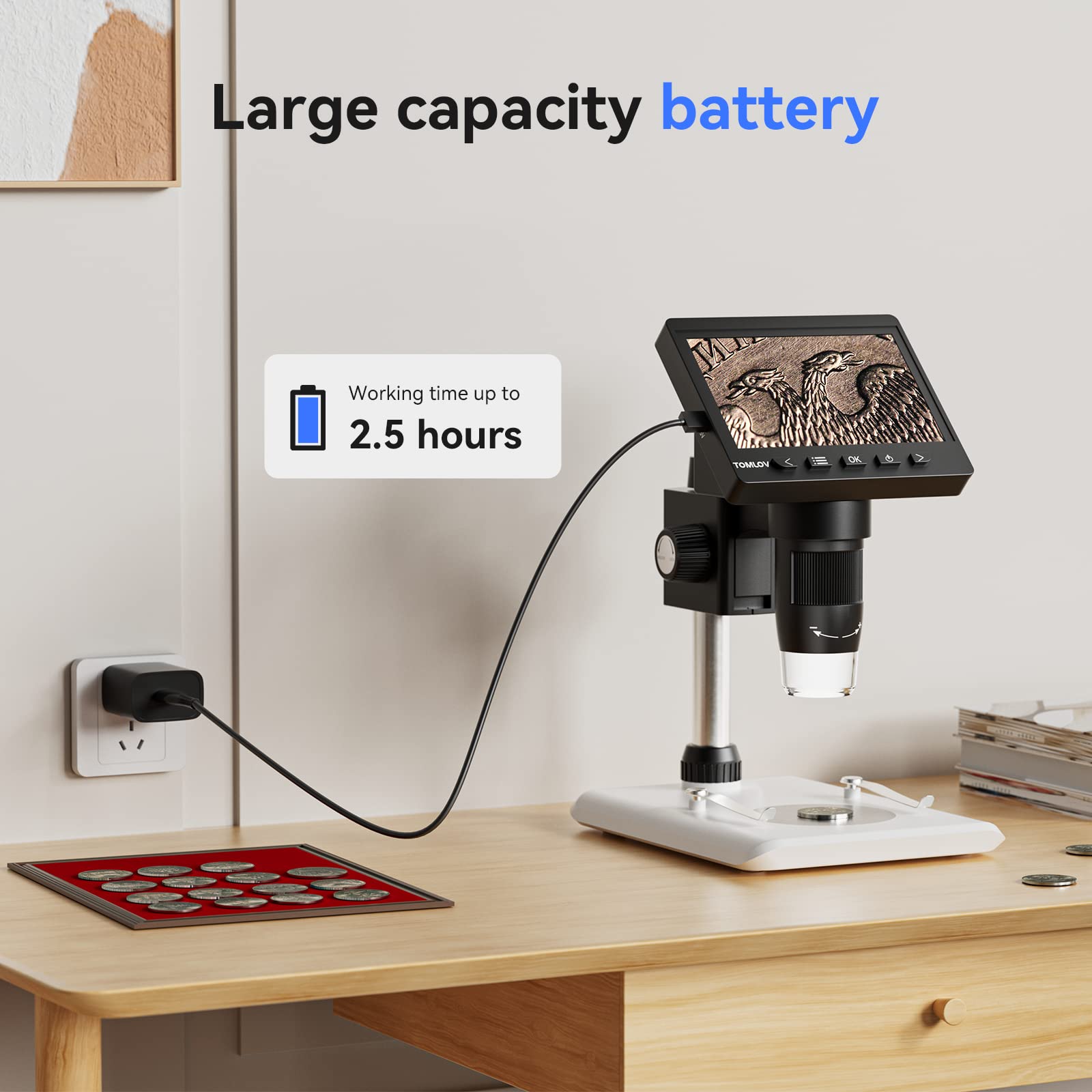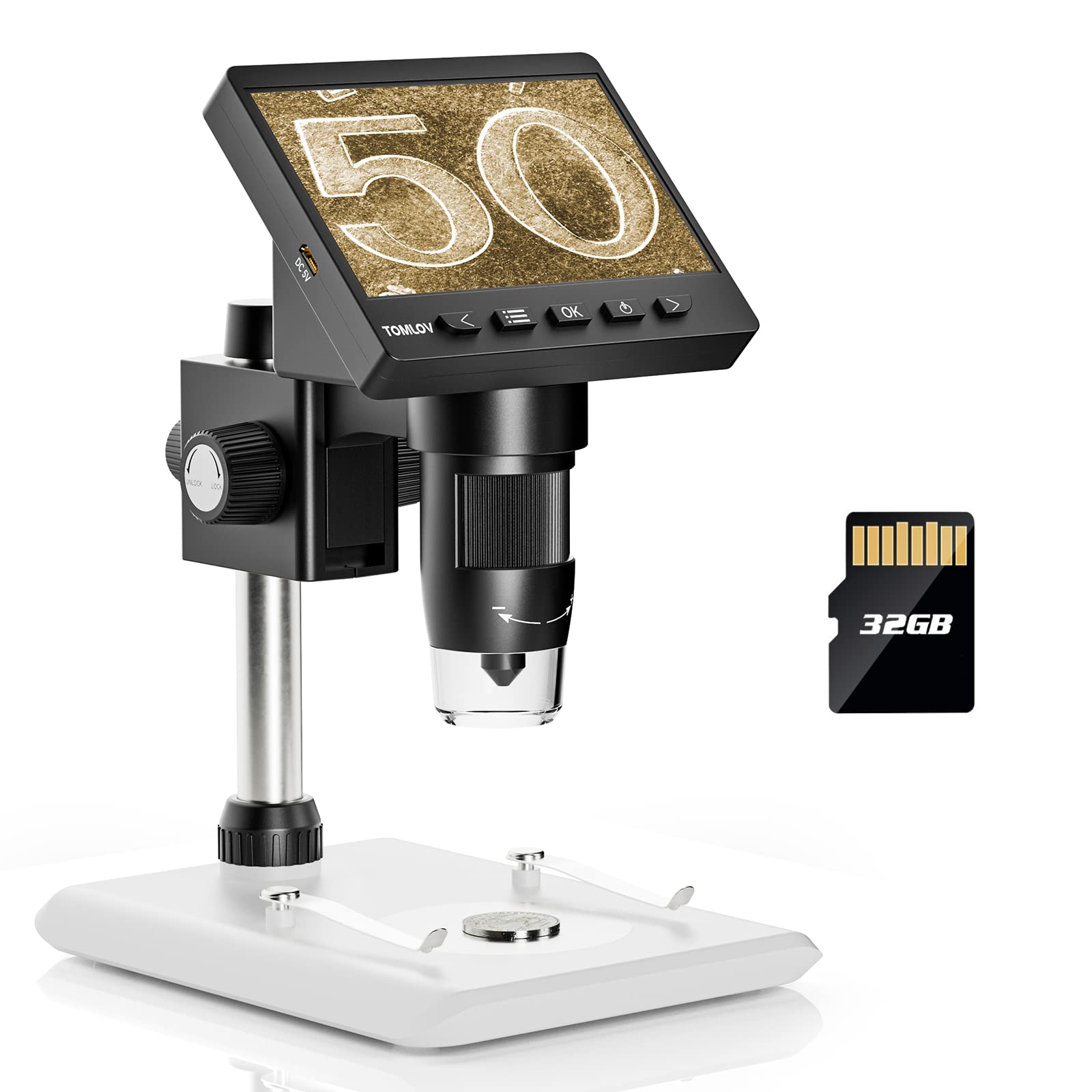 TOMLOV DM43 Coin Microscope | 4.3" LCD Digital Microscope 1000x, IPS Screen
---
Upgraded 4.3" IPS Screen: One of the standout features is its large 4.3-inch IPS screen, which provides a clear and comfortable viewing experience, reducing eye strain, and allowing you to work for extended periods without discomfort.

50-1000x Magnification: It offers magnification ranging from 50 to 1000 times, making it ideal for a variety of applications, including PCB soldering, coin examination, and outside use.

Connect to Windows/Mac: This makes it incredibly easy to connect to your computer and transfer images and videos directly to your PC, where you can analyze them further, or share them with others.

32GB Card Included: Comes with a 32GB memory card, which provides ample storage space for images and videos without having to worry about running out of space.

8 LED Lights: The 8 LED lights provide ample illumination for clear viewing, making it easy to see every detail of your sample, no matter where you are, or what lighting conditions you're working in.

Large Capacity Battery: The microscope comes with a built-in rechargeable battery, that provides up to 2.5 hours of continuous use, making it ideal for fieldwork and outdoor use.

Great Gift for Kids: Perfect gift for curious kids aged 8-12! Give the gift of exploration and discovery with our microscope for birthdays, New Year, Children's Day, and Christmas.