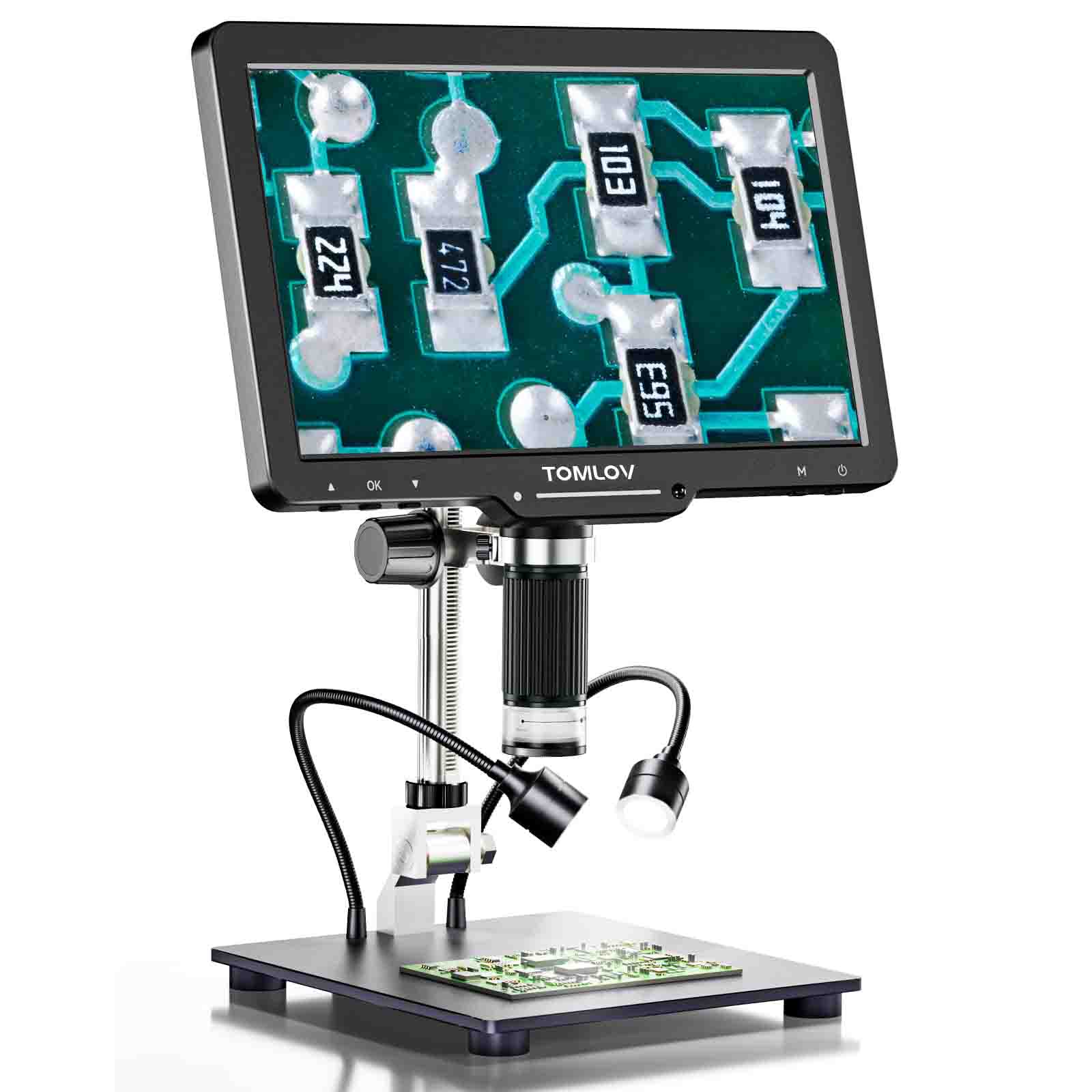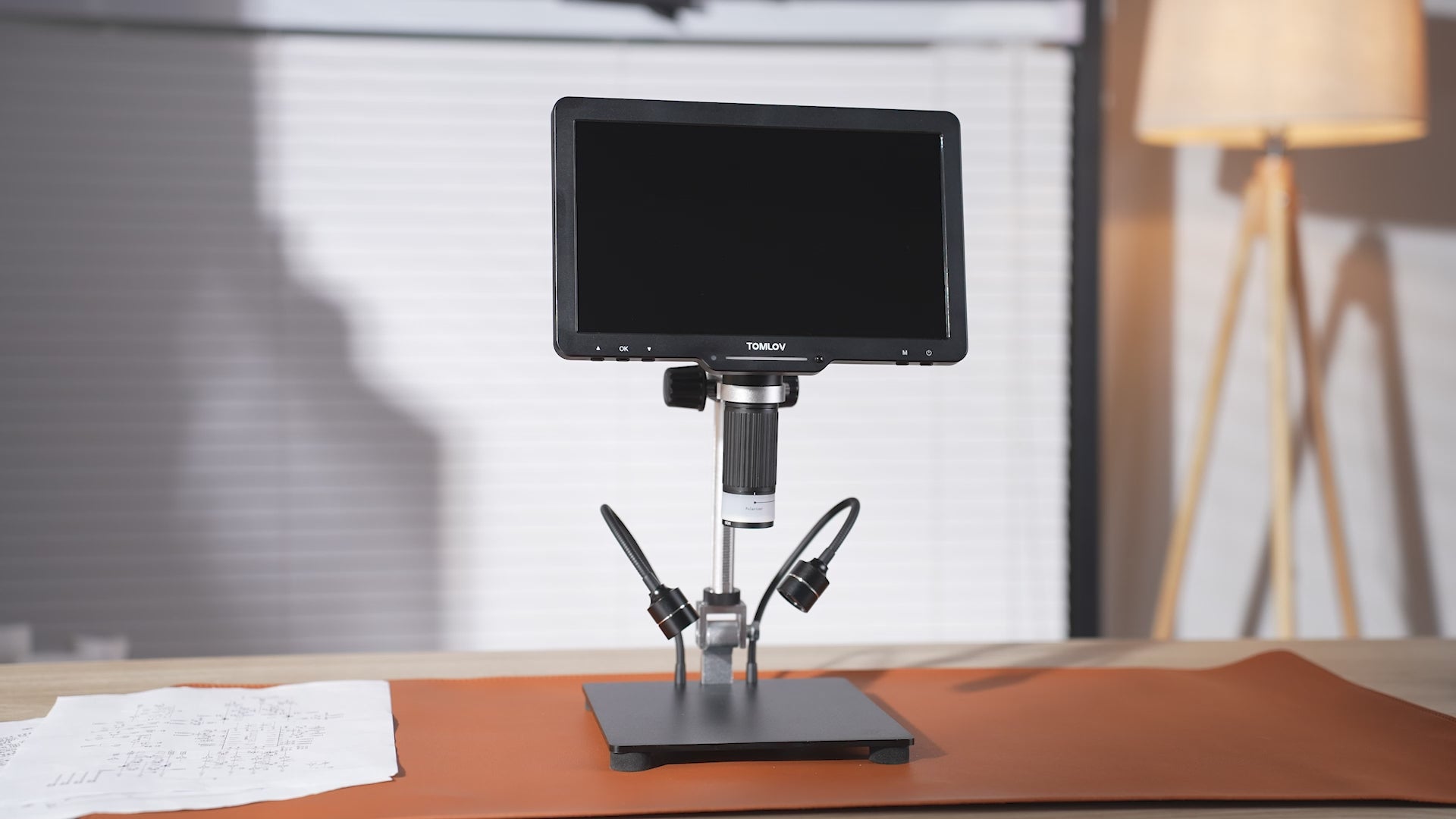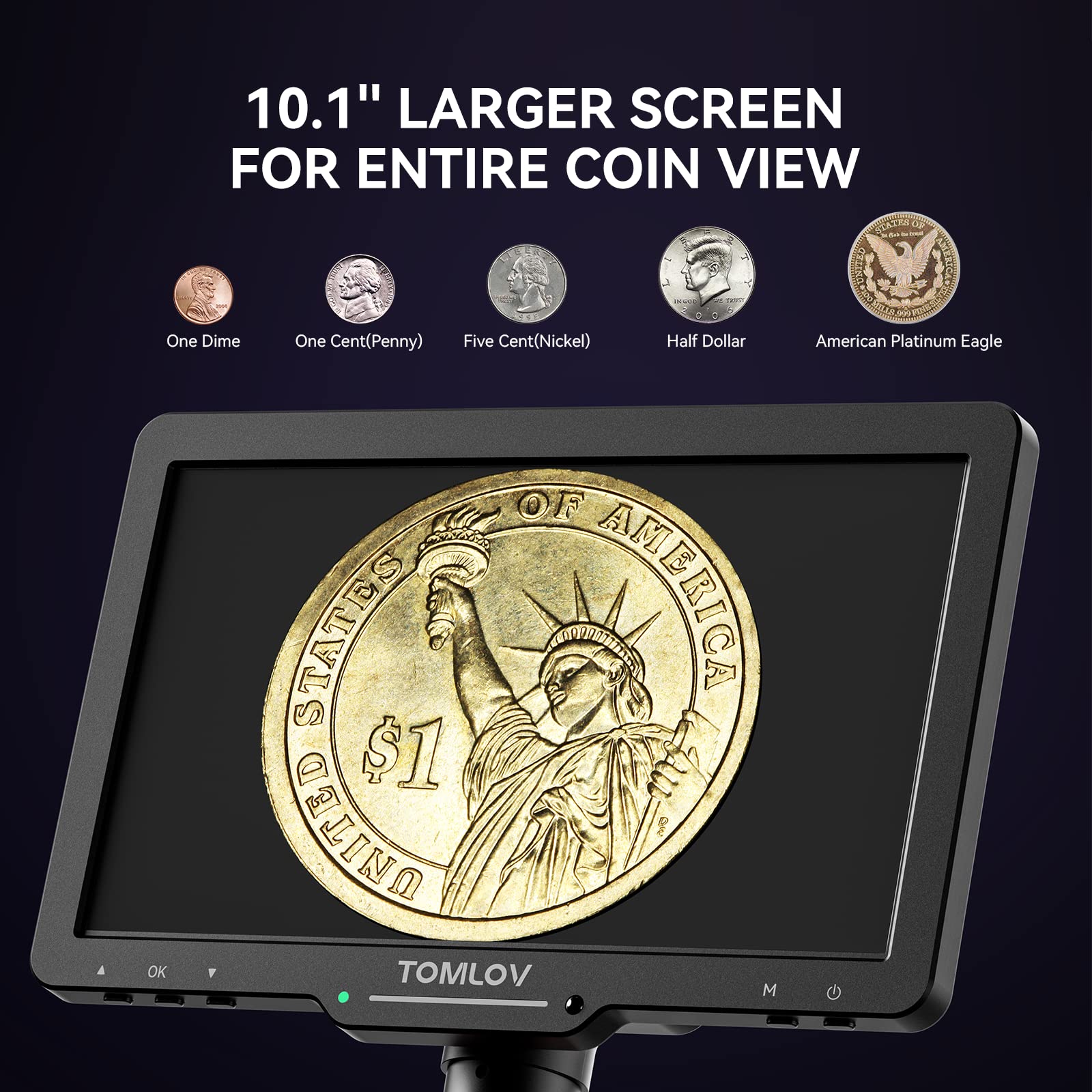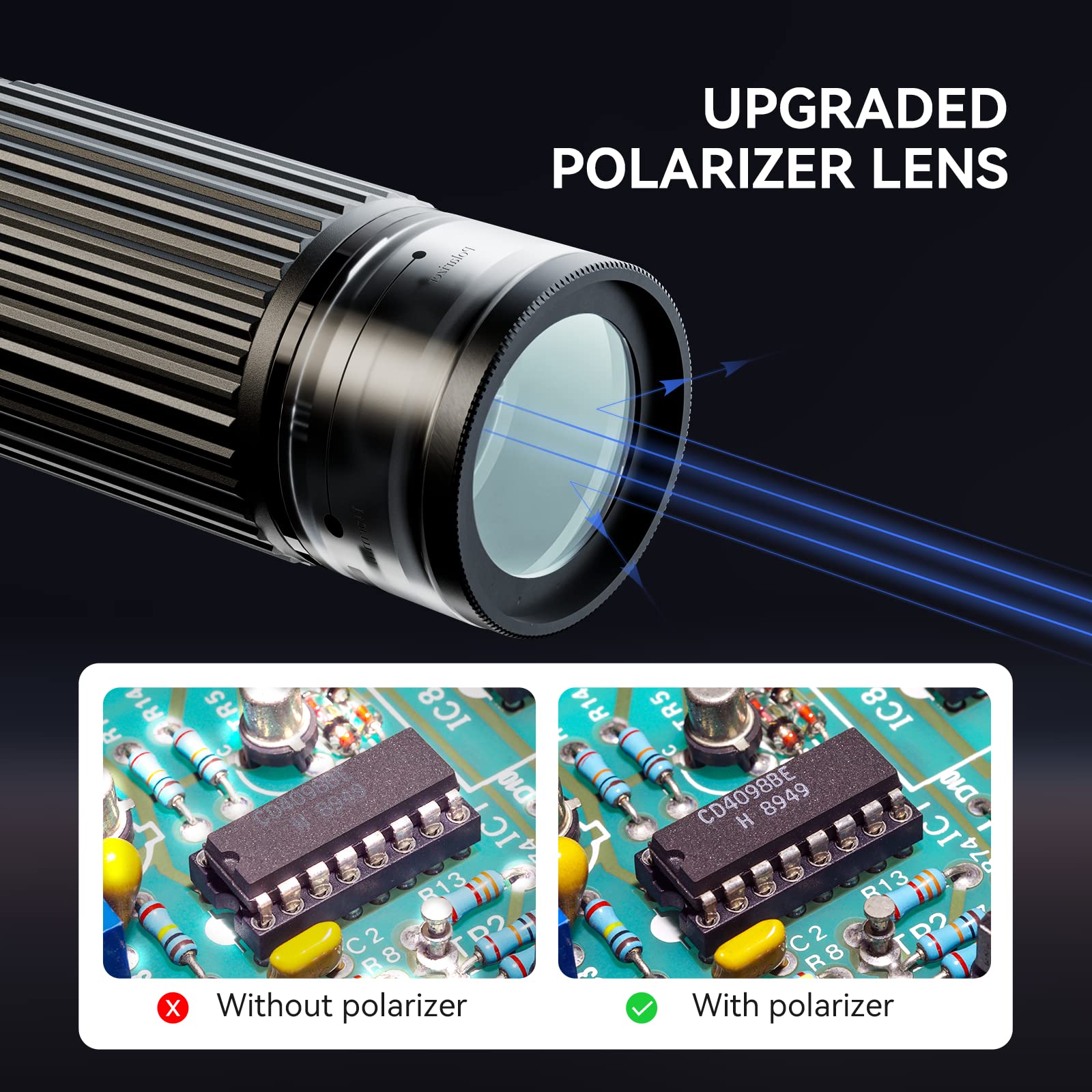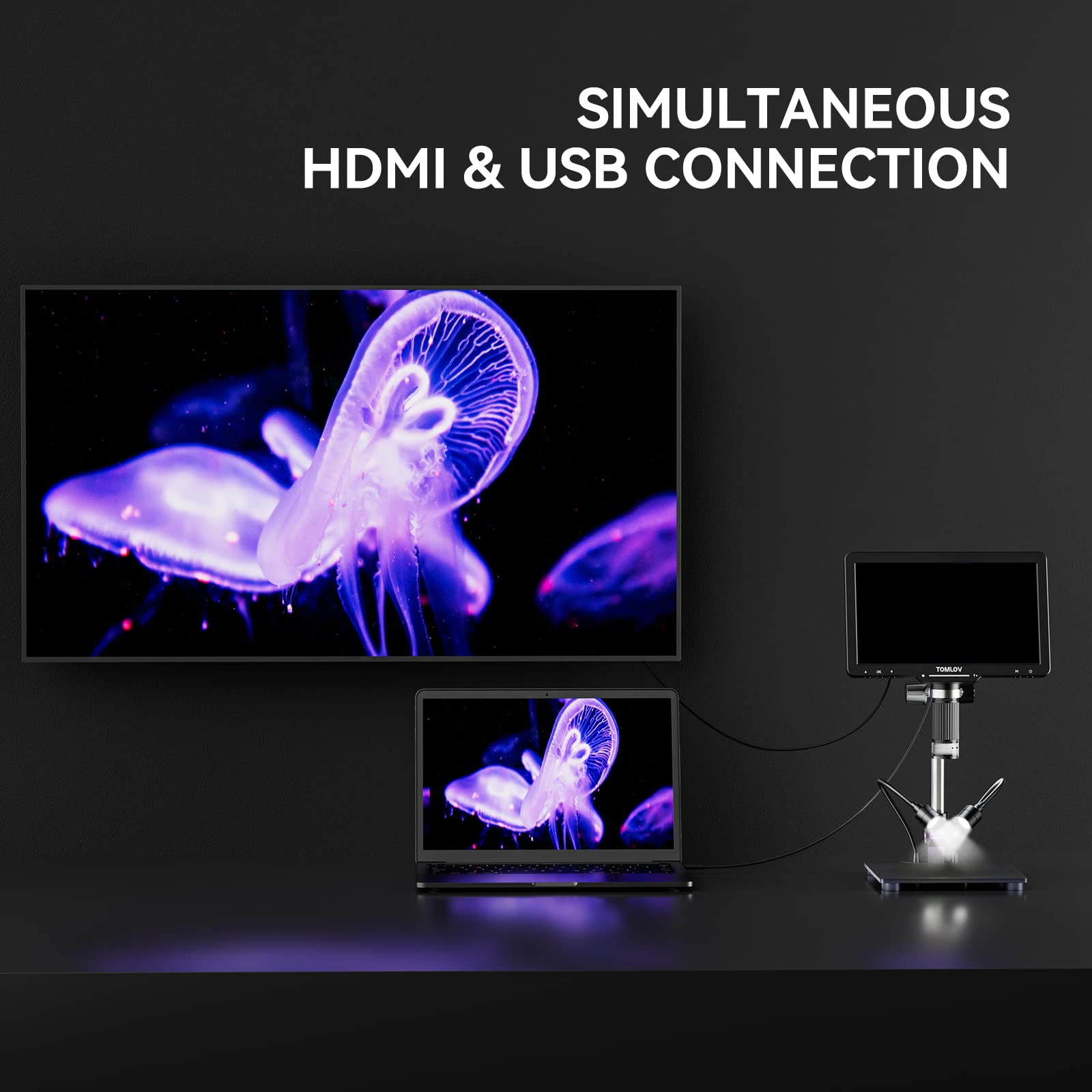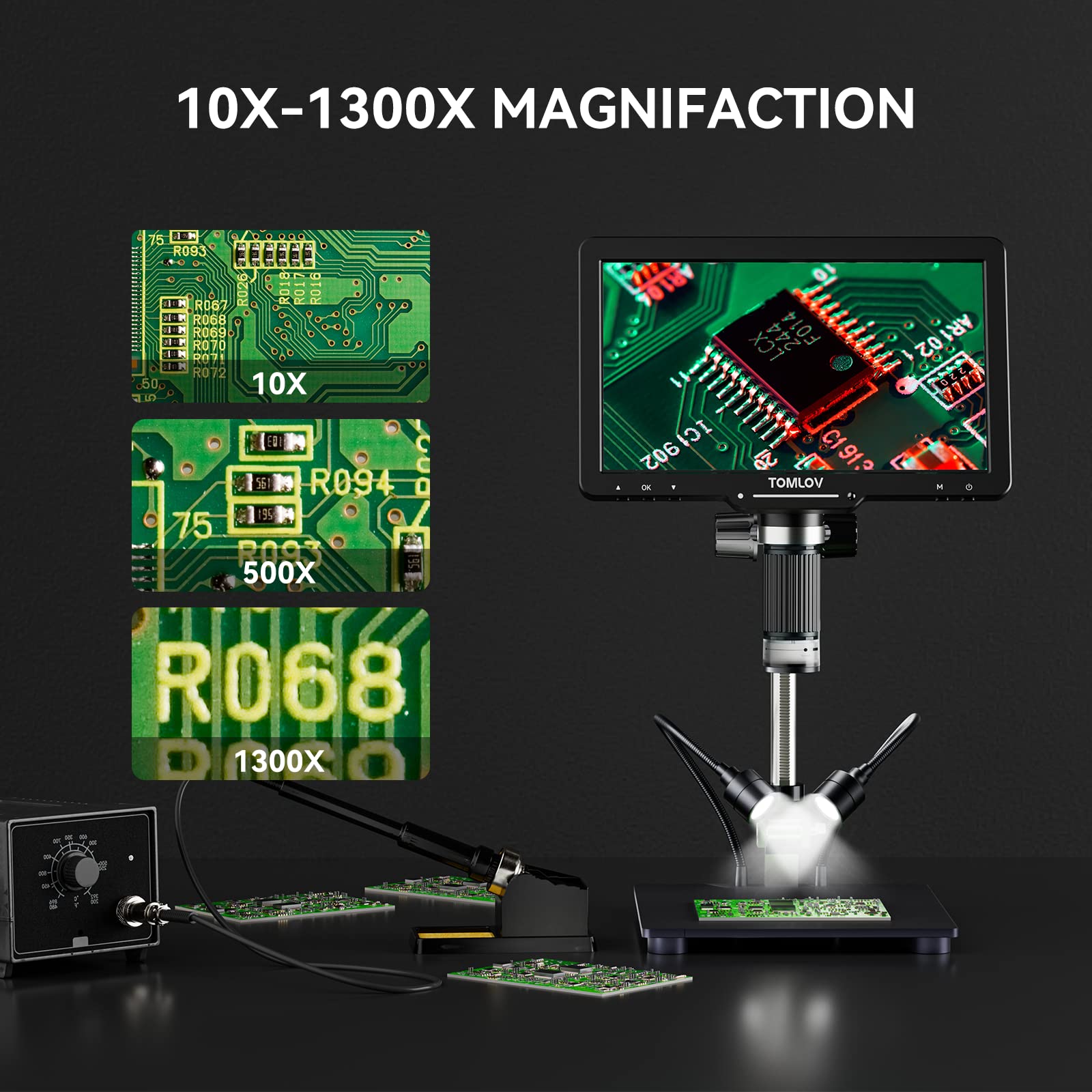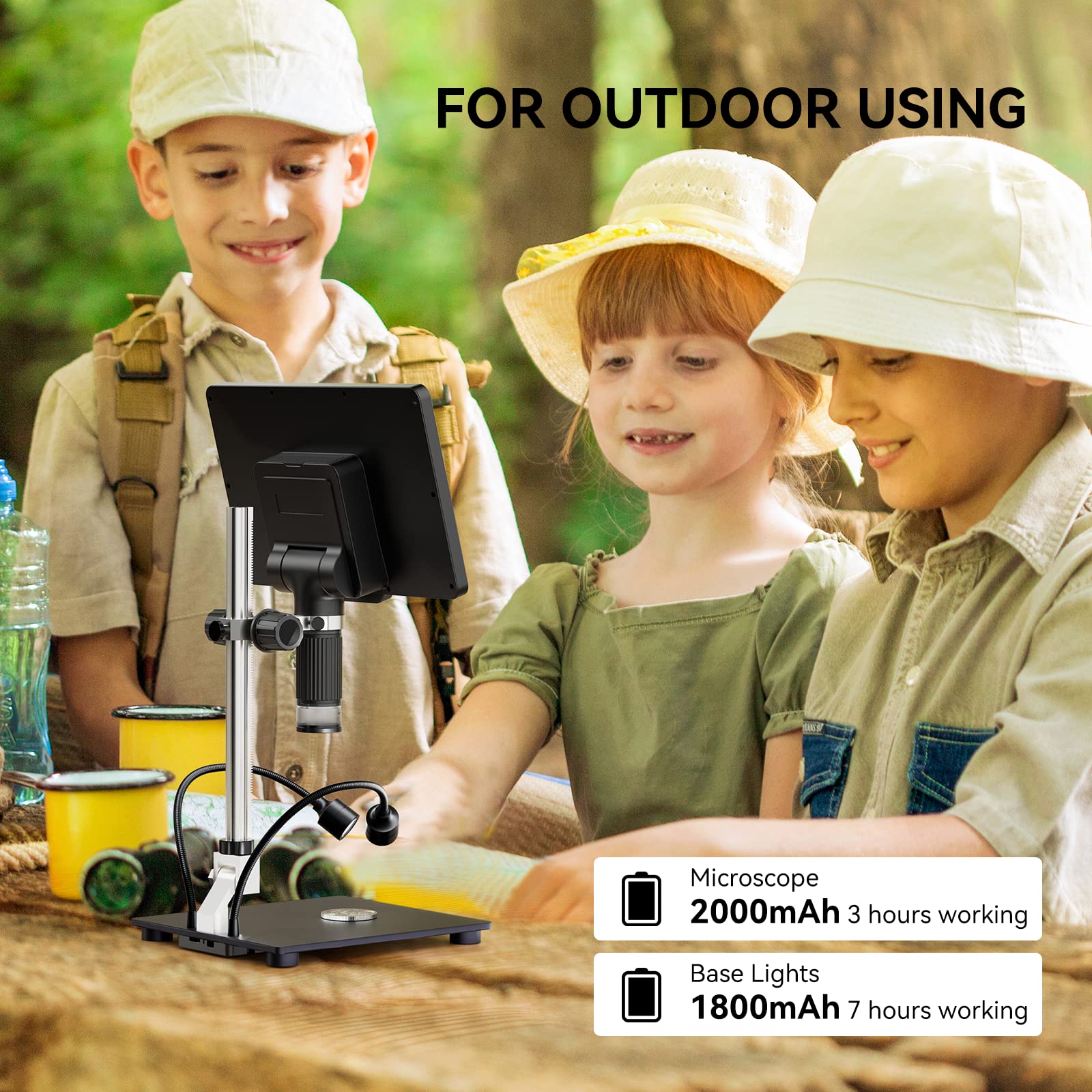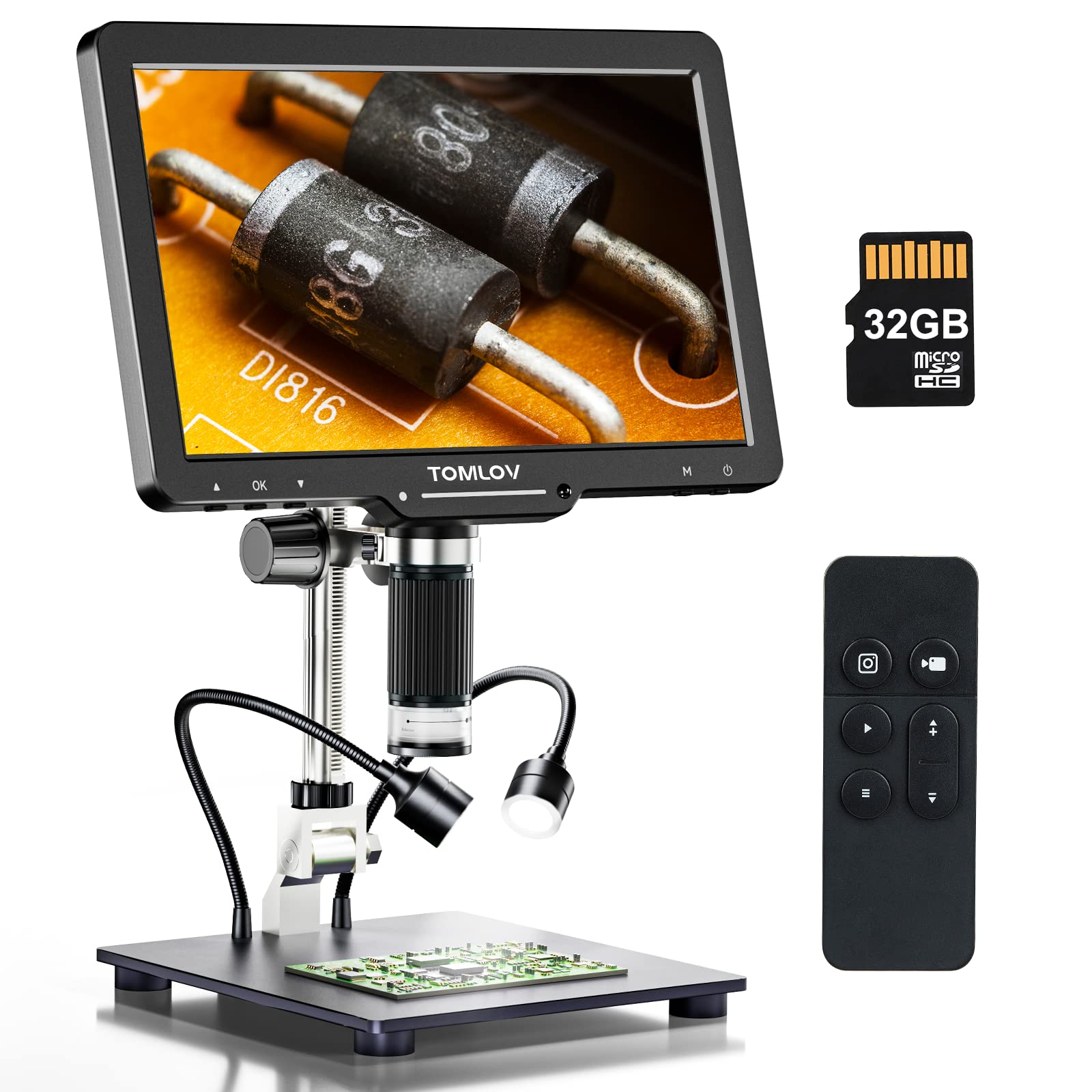 TOMLOV DM501 10" HDMI Digital Microscope with Polarizer
---
【TOMLOV Microscope with Upgrade Polarizer Lens】- Polarizing filter is generally quite effective in enhancing overall color saturation and buffering up the quality of photos. With these smart elements in place, you don't have to worry about poor color tones / unclear contrasts. Make it easy to observe reflective objects like SMD components, diamonds, metal, etc.,

【10.1 Inch Premium IPS Display】- Advanced 10.1 inch IPS glossy screen with 1080*800 resolution support 178°full viewing angle, it renders accurate and bright color, that draws you into the micro world with lifelike colors and amazing detail. Great for soldering work, watch repair, and coin collection.

【10-1300X Digital Zoom】- With magnification up to 1300. It's very convenient for doing a small electronics repair. Widely applied to identify SMD components and precision soldering. Kids are enjoying this as science fun observing rocks and leaves and capturing multiple pictures to TF card(32GB SD Card in The Package). The actual magnification differs due to the screen size, the distance between the camera and observations.

【Full Coin View】- With 10" metal stand works great for seeing whole coins up close, which helps you examine coins for defects, scratches and irregularities. Perfectly suited for viewing an entire coin from a dime to a dollar without missing any key details.

【Wireless Remote Control】- The wireless remote control function eliminates vibration from touching the microscope. There are controls on the screen as well, but you can use features like digital zoom, or camera without having to disturb the scope.

【Long Battery Life】- Built-in 2000mAh rechargeable battery lets you carry the microscope anywhere with up to 3 hours of nonstop power. Note: Please use the 5V/1A or 5V/2A USB Adapter to get power.

【Connect PC/TV for Larger View】- TOMLOV HDMI microscope equipped with a full-function USB-C port and HDMI port, which supports multiple connect ways to your laptops/ PC/Mac/TV and projector. Just run the "camera" in Windows or the "photo booth" in iMac/MacBook to pair immediately.
【Soldering Microscope with Larger Working Base】- This lcd microscope is designed with an aluminum alloy base(Dimension is 7"x8"), more sturdy and steady than other plastic ones, which provides a fairly large working space for soldering or repairing circuit boards.

【10 Adjustable Brightness LED Lights】- TOMLOV coin microscope featured touch control LED fill lights. Sliding the touch bar to adjust the brightness, which is a good helper for the error coin collectors to observe the details of the coins