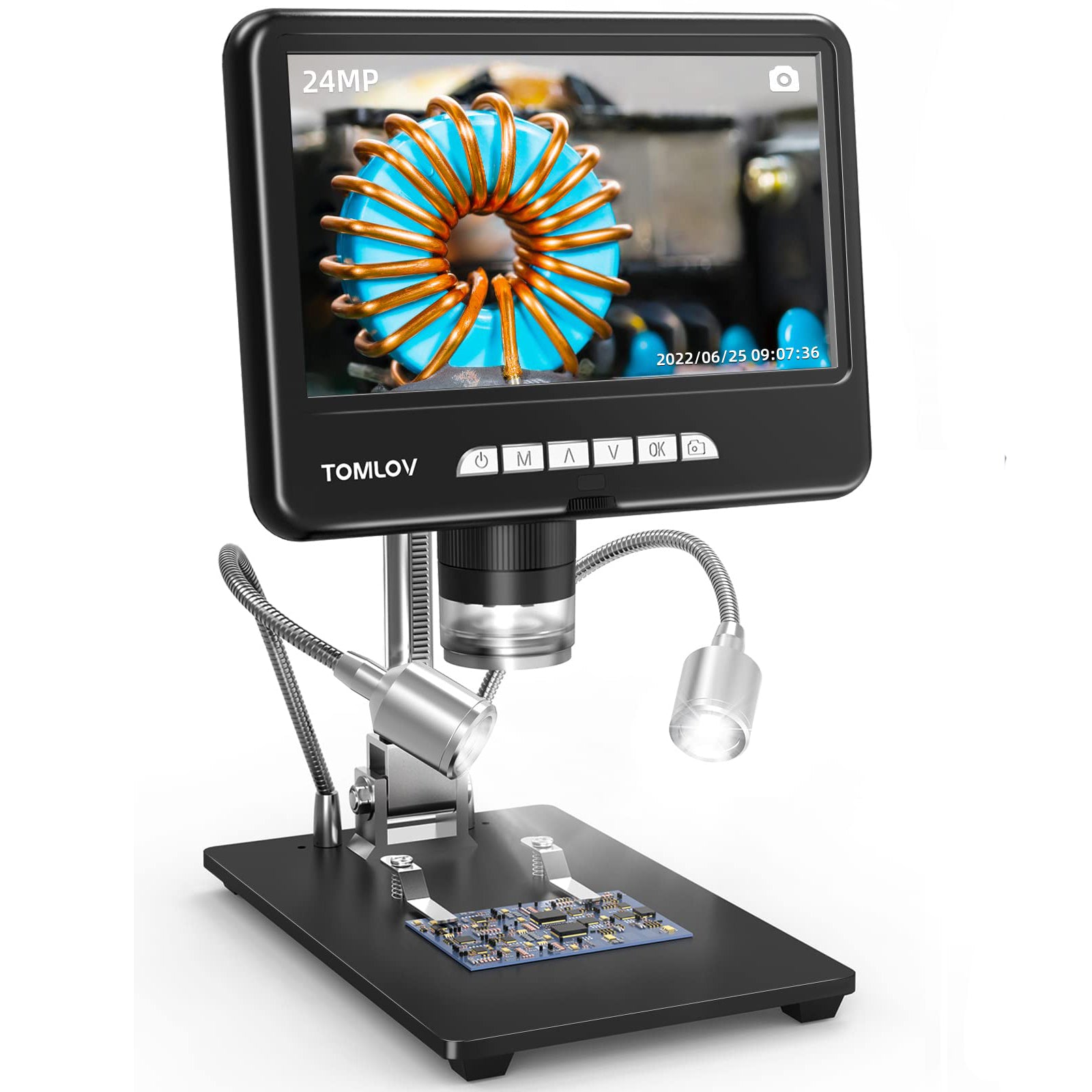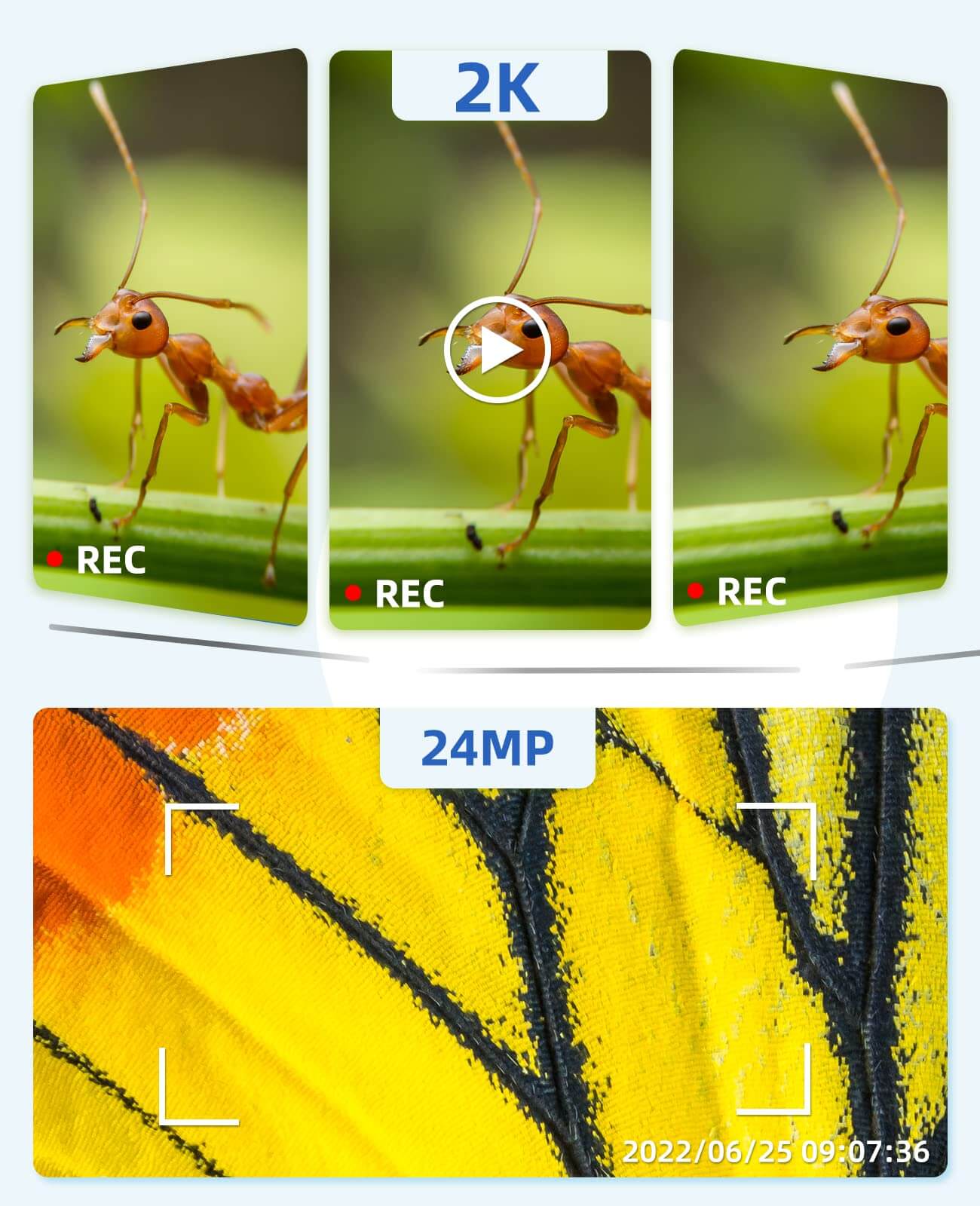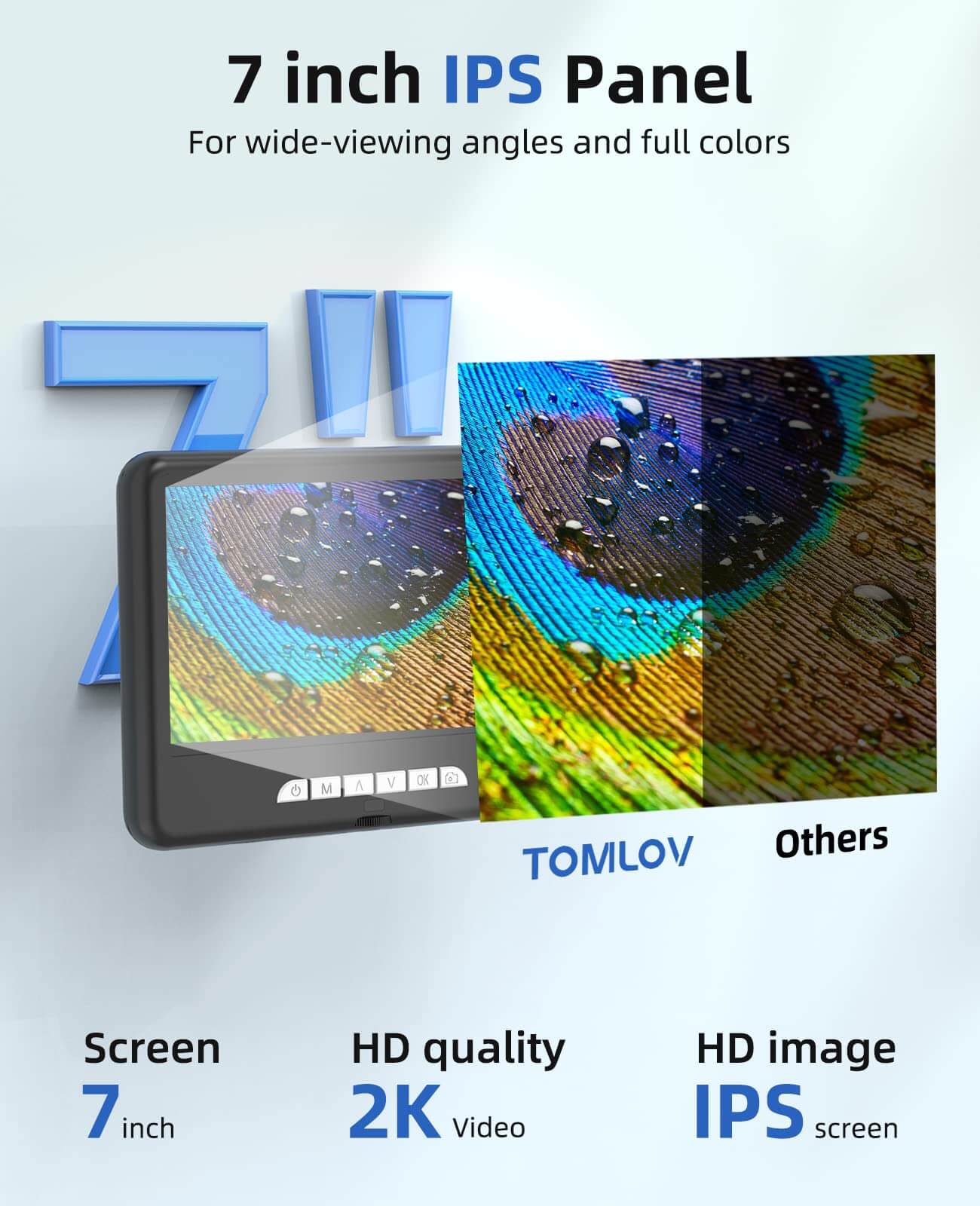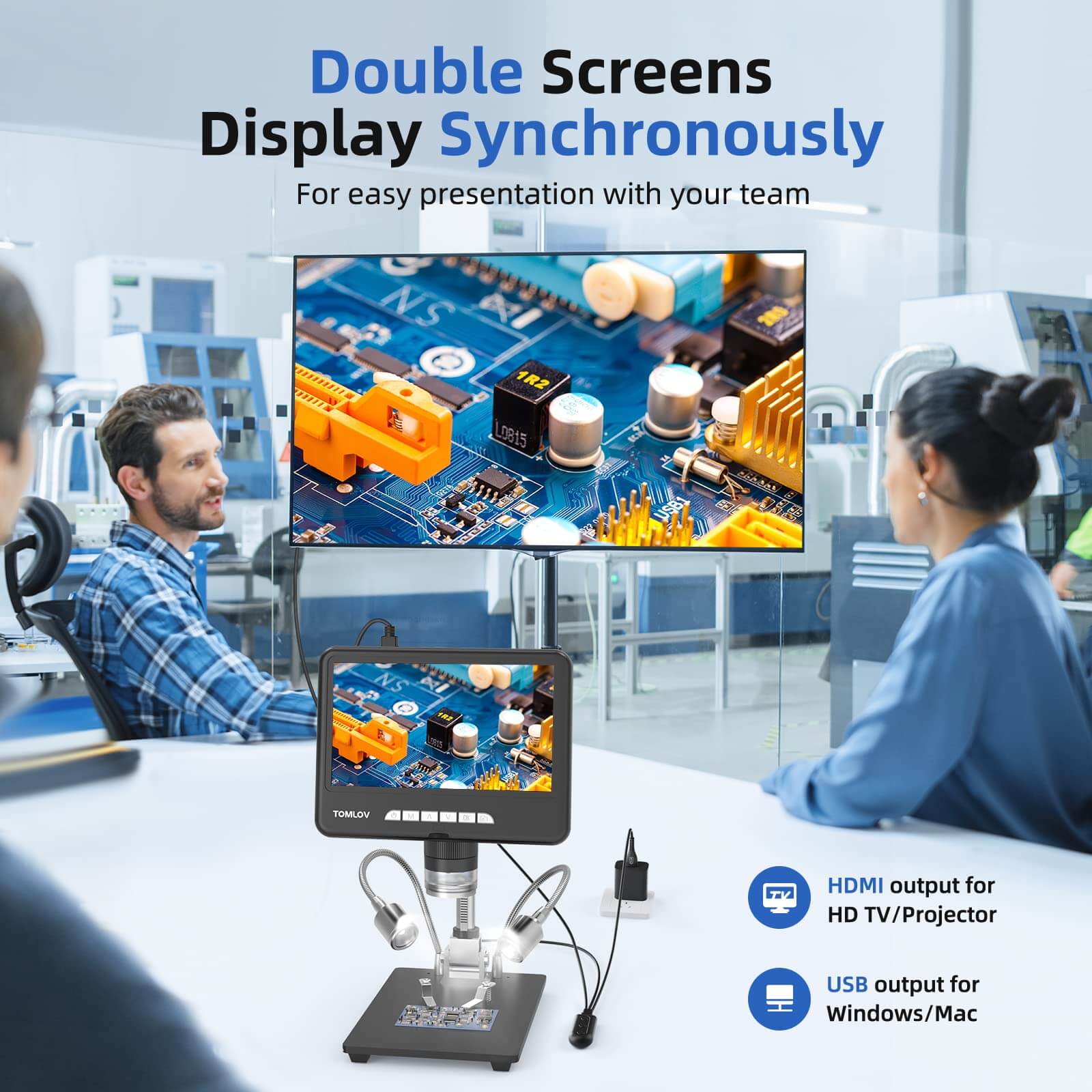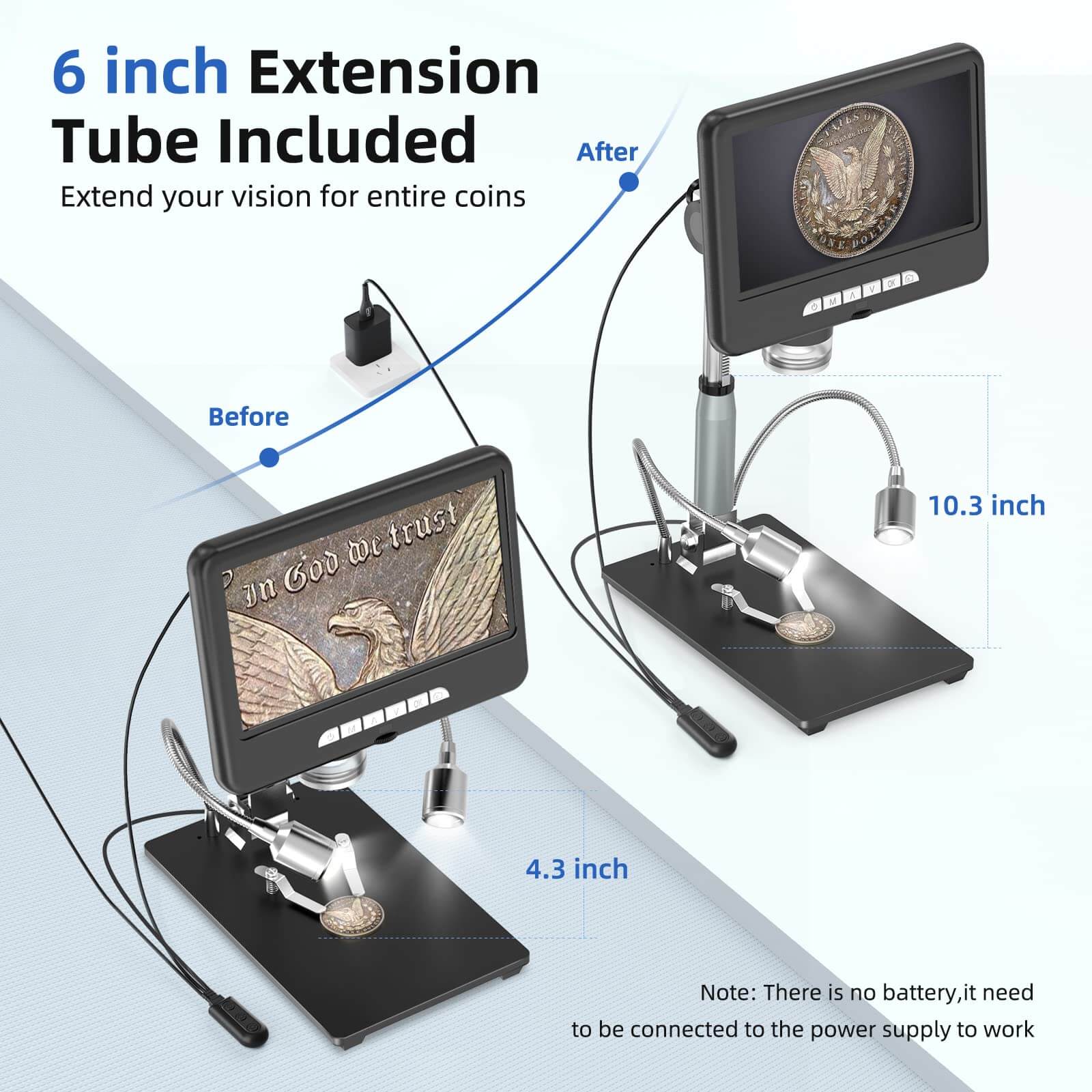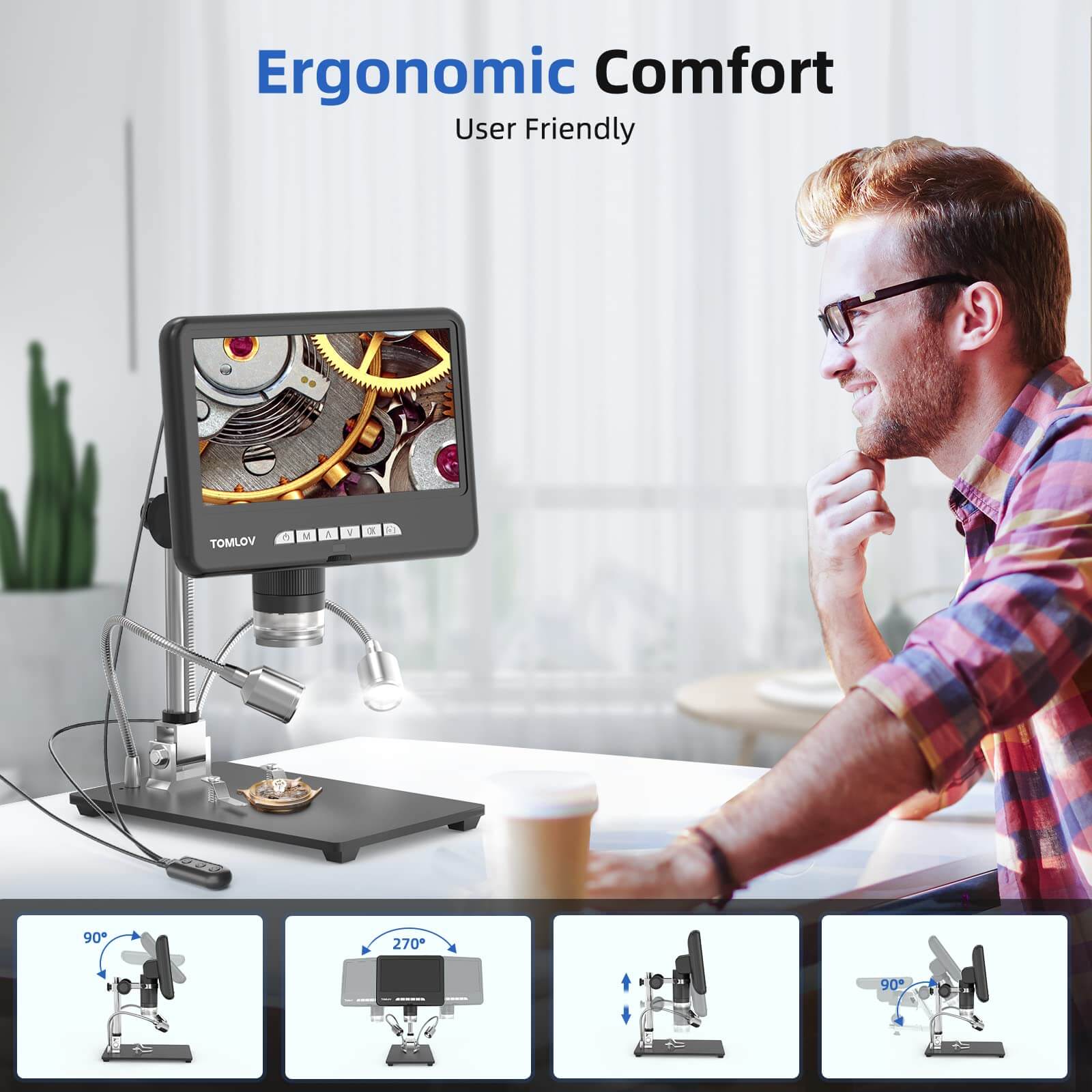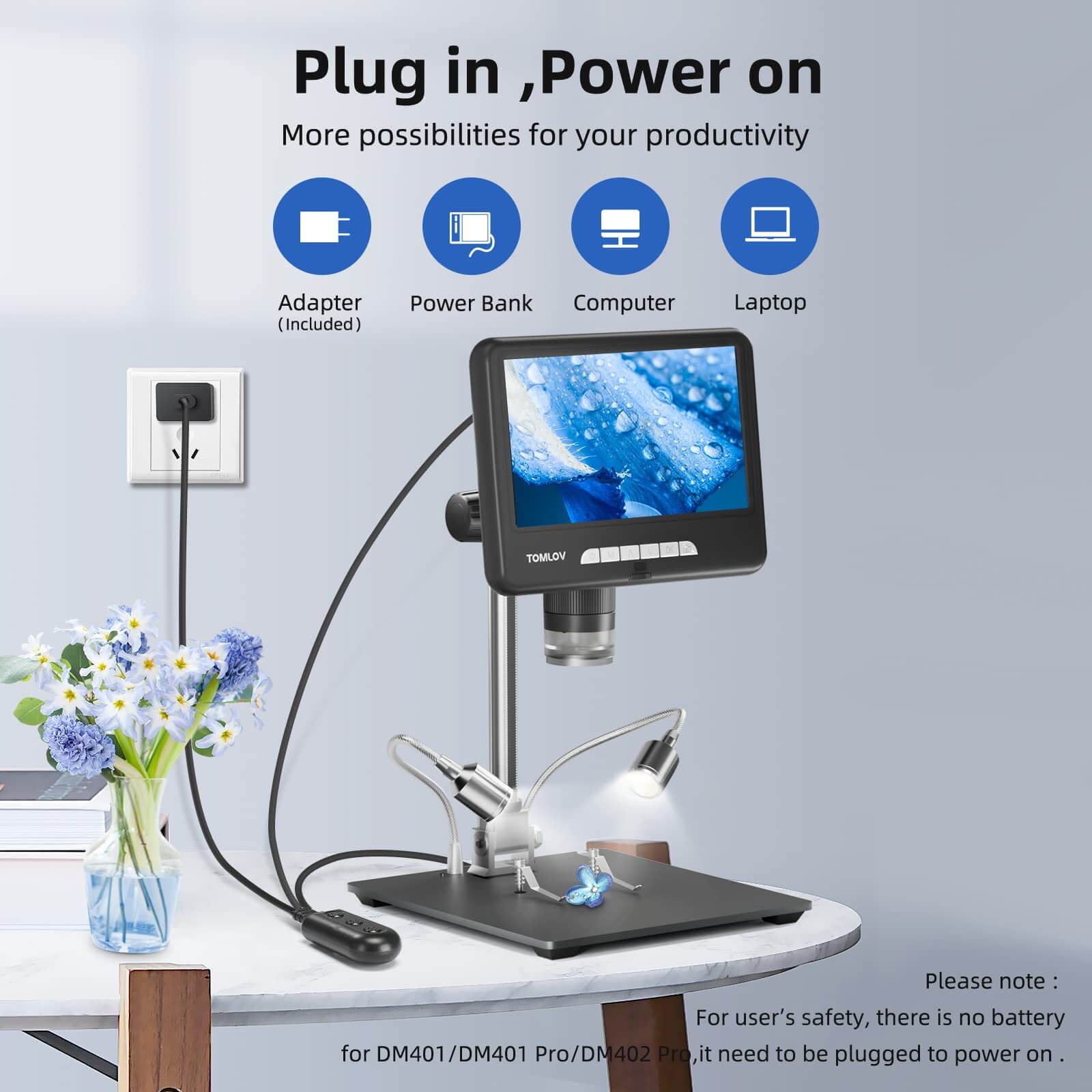 TOMLOV DM401 Digital Microscope 1200x 2K LCD Microscope
---
The First 2K Digital Microscope from Tomlov - Utilizes an ultra-high-definition sensor,Tomlov DM401 digital microscope boasts more incredibly 2K ultra clear video and captures 24MP vibrant color still images than the 1080P/12MP on the market.With 2K resolution,you can observe and savor clearly details and various subtle movements in the amazing micro world
🏆 Premium 7" IPS Screen - Tomlov LCD digital microscope adopts an IPS screen, allowing you to enjoy vivid and saturated colors. Even with a long-time experience,the 7 inch digital microscope ensures no ghosting ,stuttering or tearing ,which effectively protects your eyes. A full 178° visual angle realizes quality viewing when you share the screen with your family or friends
✅ Extend Your Vision on 2 Screens - Equipped with a USB and mini HDMI port , DM401 HDMI microscope can get connected with any HD monitor and computer. Plug and play , simply hooking up to your laptops /computers / TV / HD monitor / projector, your vision will be extended,refresing your experience of work,study and gaming. No driver needed with the computer with the camera App already installed on Windows 10 / Photo Booth for iMac / MacBook
✅ Longer 6 inch Extension Tube included - Due to the distance between the lens and base is extended 6 inch, the Tomlov coin microscope helps get wider and higher view in microscope photography and video shooting. The dime,penny,nickel,quarter,dollar,even the large silver dollar, it's easy to show a full coin in the field. The thoughtful design also helps get larger working space when soldering PCB boards
✅ Wide 2-1200X Zoom - Allows you to zoom in and see the tiniest details at magnification range from 1X to 1200X in a full lighted view It's quite easy to zoom in and focus, just raise or lower the holder and rotate the knob of the digital microscope with screen
✅ Impressive Dual LED Illumination - Equipped with 6 LED on the main camera and 2 adjustable side lights, Tomlov DM401 microscope camera illuminates dark places for a clear closeup.The LED lights can be dimmed and brightened to keep pictures in focus and visible in various environments
✅ Ergonomic Design,Boost productivity by 50% - With an advanced ergonomic design featuring height adjust ,swivel and tilt , you can easily adjust the 7 inch coin microscope with lights to get just the right viewing angle. Get more done with less strain.offers greater user comfort during long periods of use

✅ Convenient Remote Control - Not only the remote control take photos or videos,but also can zoom in,zoom out, adjust image brightness,contrast ,set cross line and rotate image quickly. No need to touch the display of the soldering microscope,perfectly avoids the screen shaking .It is very suitable for presentations with multiple people.
✅ Suitable for Various Microscopy Requirements - Tomlov Microscopes can be widely used in circuit board inspection, coins, jewelry, gems, trichomes, rocks and stamps, clocks/clock repairs, skin inspections, children's education inspections, textiles Industrial, QC inspection (not suitable for cell and medical purposes), and can also be used for children's learning exploration, observing flowers, coins, etc. This wonderful gift opens the door to the micro world and satisfies children's curiosity .